43rd Giant in our City: Ray Pickup, WCF Insurance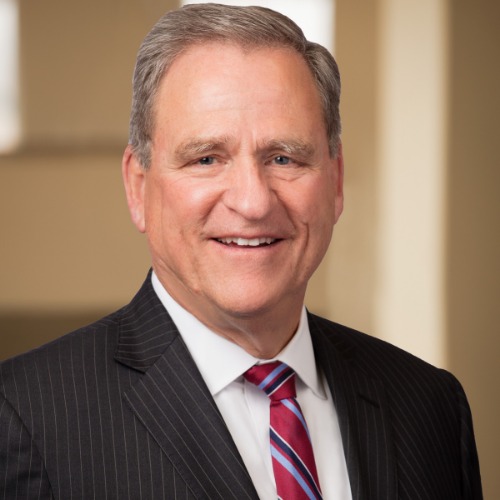 "There are many individuals in our community who time and again step up to support the greater community, and within this select group Ray Pickup is first among equals. Whether he is donating time at the local food bank or raising funds for a grant program, Ray and WCF Insurance are among the first to lend a helping hand and say, 'What can I do to help?' This is at the heart of Ray's very nature, recognized by everyone who knows him, and I would be one of the first to say our community owes him a debt of gratitude. We are delighted to be able to recognize him as a 'Giant in our City.'"

-Derek Miller, president & CEO, Salt Lake Chamber
The Salt Lake Chamber will honor Ray Pickup, CEO of WCF Insurance, with the 43rd Giant in our City award on May 19, 2022, at the Grand America Hotel. 
The Giant in our City award honors those with exceptional and distinguished service, as well as extraordinary professional achievement, and is widely recognized as the most prestigious business award given in Utah.
We hope you will be able to join us to celebrate his accomplishments and dedication to our community!
ABOUT OUR HONOREE
Ray Pickup currently serves as a director and chief executive officer of WCF Insurance. He joined WCF in 1993 as CFO, became COO in 2006, and president and CEO in 2008. Prior to WCF, Ray was vice president of finance at First Health Strategies and a senior audit manager for Ernst & Young. He's active in the community and serves on several boards, including the Salt Lake Chamber of Commerce Board of Directors, the Economic Development Corporation of Utah Board of Trustees as the Audit Committee chair, the Junior Achievement of Utah Advisory Board, the University of Utah Kem C. Gardner Policy Institute Advisory Board, and the Utah Valley University International Advisory Board. He is also a member of the U.S. Department of Transportation Air Ambulance and Patient Advisory Committee as the representative of the workers' compensation insurance industry. Ray holds bachelor's and master's degrees from Brigham Young University.