Addressing Housing Challenges and Rising Costs in Utah
For the first time in 40 years, Utah has more households than available housing units. This creates a serious threat to our state's economic prosperity. Land is becoming scarce in metro areas close to jobs, the labor market is tight and current local policies have limited the number of housing projects brought to market. This means the average Utah family is struggling with a gap between their housing needs and affordable options. Furthermore, the public perceives that we have a strong housing market but doesn't have a clear understanding of the issues at play.
The Gap: Increase in Households Exceeds Increase in Housing Units

All three housing markets are strained: existing homes, rentals and new construction. These conditions caused single-family and rental prices to increase up to 6% last year. Since 2010, Utah has added four new households for every three new housing units. That means we'll need 250,000 additional housing units to close the housing gap.
Population Doubling by 2040

Utah's population has doubled in the past 30 years and will double again by 2040. Only a third of population growth is due to people moving to the state—our increasing family numbers contribute the other two thirds. So tackling Utah's housing gap is about your kids, grandkids and aging parents.
The Solution: The Housing GAP Coalition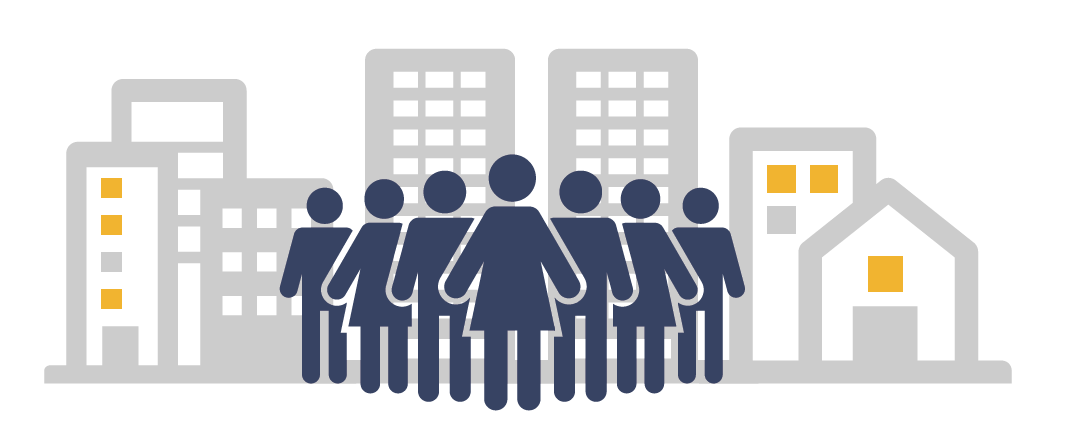 The Housing GAP Coalition is poised to address the challenges associated with housing affordability to ensure that the American Dream is kept alive for all Utahns by providing access to a variety of housing types for all income groups. This Salt Lake Chamber initiative is bringing the state's brightest minds from business academia and government together to tackle this very real threat to our long-term economic prosperity.
The business community is determined to address the issue before it become a crisis. The Housing GAP Coalition is looking at opportunities to get in front of this issue, including addressing the ways cities, towns and municipalities look at their housing policies.
To learn more about the housing gap, Click Here.
Gardner Business Review: What Rapidly Rising Prices Mean for Housing Affordability
The Housing Gap Coalition is in direct response to a new study, commissioned by the Salt Lake Chamber and conducted by the Kem C. Gardner Policy Institute, which shows the rate that housing prices are increasing in Utah will threaten our cost of living, economic prosperity and quality of life. Unchecked, average Utahns will be priced out of our housing market in 26 years. Already, Utah housing is more expensive than some of our top competitor cities in economic development.
The study shows that actionable steps can be taken like:
Adopting zoning that allows for a variety of housing types and prices, meeting the needs of Utahns at all stages of life.
Improving cost-prohibitive impact and permit fees.
Supporting multi-use land development.
To read the full report, Click Here.