Power Principles: Success in Business Development, Influence and Relationships
Matt Lewis, Altius Leadership
May 3, 2018 | 8:00 – 9:00 AM
Salt Lake Chamber
Come learn the very best ways to ensure that before you enter into any relationship that you have already prepared for success INTRA-personally before any INTER-personal dynamics come into play. It's about right mindedness, being "other-focuses" and seeking to build the best possible relationships for the best possible long-term outcomes.
About our Presenter
Matt Lewis has a rich background of over 25 years of experience in team leadership, executive management and coaching. Matt is certified in "training design" and as such, his training classes are often custom-designed for clients and are more "experiential"–equally focused on the inner world of the student and the outer world of the environment–than other traditional training classes.
Business Essentials Training
This series brings a variety of seminars, round table discussions, panel discussions and training sessions to the Salt Lake Chamber and surrounding businesses. 
Business Women's Forum
This monthly forum provides an environment for local women managers, executives and entrepreneurs to enhance their business career and personal development.
Capitol Club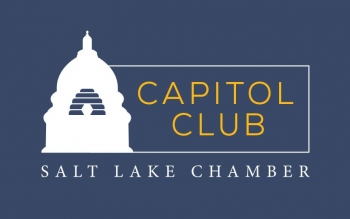 The Salt Lake Chamber Capitol Club is composed of business leaders with a keen interest in policy issues affecting Utah's business community. 
Chamber International Trip
Travel with business leaders from Utah while you discover and explore beautiful new places with the Salt Lake Chamber. 
Chamber Launch
Launch you or your business to the next level of success by attending this bi-monthly networking event to connect with fellow leaders and innovators in our community. 
Leadership Utah
An intensive, educational program for executives who are interested in assuming leadership roles in the community. Participants are introduced to critical issues and top decision-makers.