Professional Development Opportunities
The Salt Lake Chamber offers specialized programs to provide you the opportunity to increase your knowledge in certain areas of interest, network with other Chamber members, and learn additional skill sets.
Business Essentials Training
This bi-weekly series brings a variety of seminars, round table discussions, panel discussions and training sessions to the Salt Lake Chamber and surrounding businesses. The program is designed to help businesses and their employees enhance their professional and personal skill sets.
This monthly forum provides an environment for local women managers, executives and entrepreneurs to enhance their business career and personal development through monthly events which includes networking and speakers.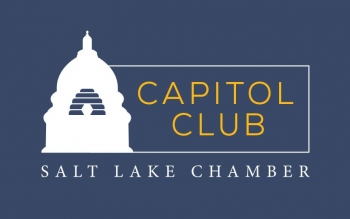 The Salt Lake Chamber Capitol Club is composed of business leaders with a keen interest in policy issues affecting Utah's business community. The Capitol Club meets five to six times annually to engage with policy and business leaders regarding the most pressing policy issues of the day.
Chamber International Trip
Travel with business leaders from Utah while you discover and explore beautiful new places with the Salt Lake Chamber. For details, contact Maria Loftis at 801.328.5047 or mloftis@slchamber.com
Launch you or your business to the next level of success by attending this bi-monthly networking event to connect with fellow leaders and innovators in our community. Not a member of the Chamber? Learn about joining he Chamber's broad business network.
An intensive, educational program for high-level executives who are interested in assuming leadership roles in the community. Participants are introduced to critical issues and top decision-makers through a series of once a month, day-long sessions. Participant selection takes place in August. An application and registration fee is required.
Networking Without Limits
Come learn the simple steps on how to make networking easy and natural. Develop a "30 second commercial," set networking goals and learn how to follow up on business contacts.