Dear Business Leader,

The past year has seen its share of challenges both locally and globally, from supply chain disruptions to labor shortages and record inflation. Despite these economic headwinds, our community continues to excel by resolving to innovate and collaborate. Utah remains resilient and strong because of your commitment to being a force for good in the broader community.

For 135 years, the Salt Lake Chamber has been able to stand as the voice of business, support our members' success and champion community prosperity. This mission guides us in everything we do and our pursuit of excellence in advocating policy, building business and connecting our community. And, thanks to your efforts and engagement we can accomplish this together.

To strengthen this focus, the Chamber recently created a new strategic plan to guide us in the coming years, including a vision statement and committable core values. That vision is to serve as Utah's premier business leader by supporting statewide prosperity. The values that serve as the foundation of our efforts include:

Member Centered – We exist to serve our members.
Community Focused – We contribute to a flourishing community where all have the opportunity to thrive.
Common Ground – We serve as a trusted information source and convenor of collaborative community partners.
Free Enterprise – We extol and support America's free enterprise system.
Corporate Citizenship – We cultivate businesses as creators and stewards of the economic ecosystem.

In addition, the Chamber experienced another banner year for business policy during the 2022 Legislative Session, including advancing pro-prosperity policies and stopping bills that could have harmed your business. The Chamber worked to address housing affordability and workforce challenges, launched the Diversity & Inclusion Leadership Training Series, advanced Utah's innovation ecosystem with the new WIN100 program, and much more.

This 2021-2022 Annual Report outlines our collective successes and provides a vision for a prosperous future. We hope you will review this report to better familiarize yourself with the full scope of Chamber programs and activities. Without you, none of the work we do would be possible. We are strong because of your participation and insight. We look forward to working together in the years ahead!

Sincerely,

Derek Miller
Gary B. Porter, 2021-2022 Board Chair
Dr. Donna Milavetz, 2021-2022 Board Vice Chair
Membership By the Numbers
First and foremost, the Salt Lake Chamber is an advocacy organization. We direct many of our resources into our advocacy for business at the federal, state and local levels, as we work with our legislature, governor, mayors, city councils and federal delegation. 
This happens in several ways as we focus on specific issues and convene business round table discussions through our committees, task forces, and partners, all with the purpose to hear from members what is necessary to create a strong economy and prosperous community.
Utah Economic Outlook & Public Policy Summit
The Salt Lake Chamber presented the 2022 Public Policy Guide at the Utah Economic Outlook & Public Policy Summit on January 13, 2022. The theme for the guide was Utah's New Economic Geography, and was focused on thinking ahead and preparing for growth.
The legislative priorities included in the guide were all about maximizing the upside of growth in ways that enhance opportunity and prosperity for all, while mitigating the downside of growth that risks our quality of life.
"With the legislative session and only 45 days to debate and pass legislation, it is crucial we focus our efforts on the state's most pressing needs and future opportunities. I appreciated the chance to sit down with my colleagues to discuss many of these issues at the Salt Lake Chamber's Economic Outlook and Public Policy Summit and know that as we work together among the public and private sectors, we will ensure Utah remains the best state to live, work, learn, and play."

– Speaker Brad Wilson
The Salt Lake Chamber is focused on building our local business community, which includes providing programs, training and tools that help businesses grow through webinars, town halls or professional development and leadership opportunities. 
We strive to keep our members informed on critical issues that impact their business, helping them as they build their company and the economy in our state. 
The Business Women's Forum assists local businesswomen develop professionally and personally, and provides networking opportunities through a series of bi-monthly luncheons and mixers. Every event has a presentation from an accomplished local speaker, thought-provoking roundtable discussions, and spotlights a nonprofit organization. 
The goals of the Business Women's Forum are to provide the following opportunities to local businesswomen:
Create authentic networking connections
Learn about the community and share how we can influence positive change
Develop professional and personal skills
Recognize each other for accomplishments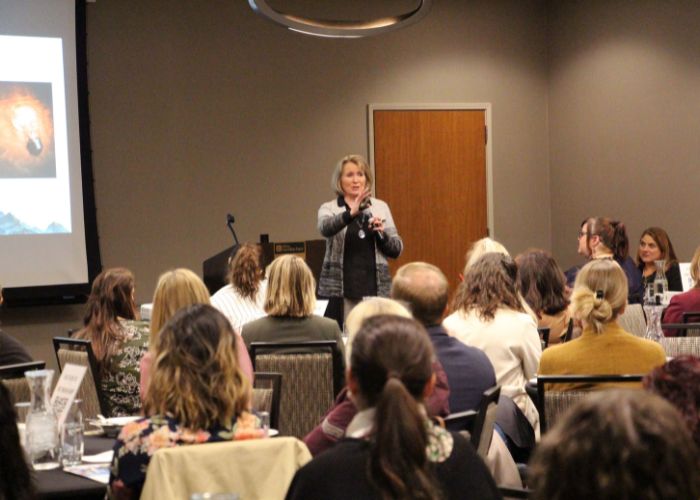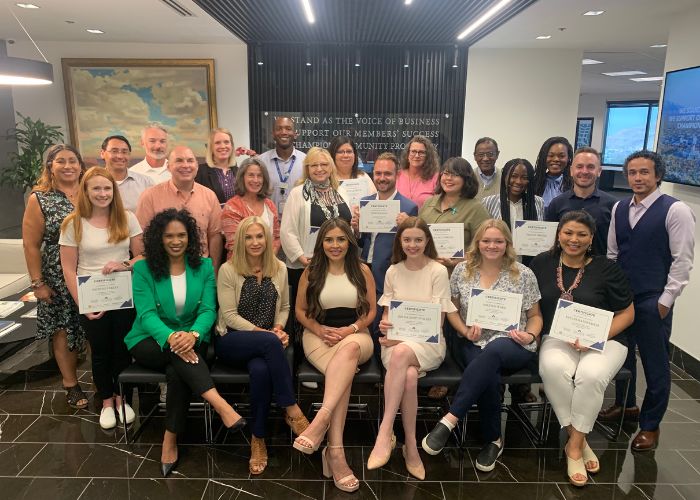 Diversity & Inclusion Leadership Training Series
The Salt Lake Chamber's Diversity & Inclusion Leadership Training Series, sponsored by sustaining partners Semnani Family Foundation and Zions Bank, was developed to provide newly designated or seasoned professionals in the field of Diversity and Inclusion access to thought leadership and program development.
Inaugural cohort attendees learned from experts the business case for implementing a diversity and inclusion program. This training helped participants develop a diversity and inclusion playbook for their team, company or industry sector and infuse these strategies into their respective cultures. Implementing the strategy and tactics from the training also built unity and relationships across organizations as they interact with other cohort attendees.
This program sets up these smaller businesses for success by providing the necessary tools, resources and training, as well as giving best practices to make a significant impact on diversity and inclusion in Utah.
"By defining what diversity and inclusion mean in my own organization, I feel empowered to transform culture and programming in a way that leverages our differences and cultivates humility and accountability. I greatly enjoyed getting to know the other participants and learning from their experiences – especially in the industries I don't normally interact with. Everyone can benefit from training like this one."

– Golda Dopp Ovalles, K-12 Educator at the Utah Museum of Contemporary Art
Leadership Utah is an exclusive experience for mid- and upper-level management professionals to gain insight into the opportunities and challenges facing our state and become more engaged leaders.
Over the last year, the Leadership Utah cohort of public and private sector participants expanded their network, heard from key community leaders, and learned how best to support our ever-changing society. 
Participants were selected on a range of criteria that included work experience, a demonstrated interest in community engagement, Chamber affiliation, and future aspirations to serve on boards and advance within their organization.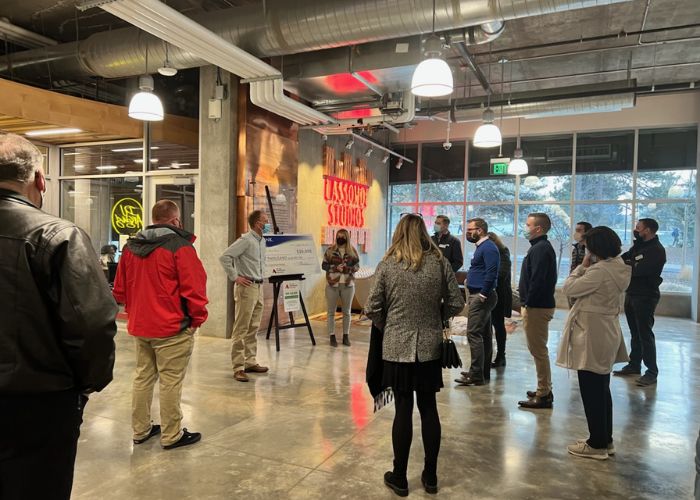 The Salt Lake Chamber constantly works to connect our community. Many times these connections are peer-to-peer with leaders in our business community. This is a great way for businesses to share best practices, collaborate on ideas and strategies, and find common ground to make our community better. 
This happens in a variety of ways, from traditional chamber networking opportunities such as Business After Hours or Business Women's Forum, to our committees, conferences and events. This is networking with a purpose and to bring the best minds together across the state.
Business After Hours is a Chamber member event filled with networking, hors d'oeuvres and opportunity drawings. Each one is uniquely hosted by various venues throughout the Salt Lake Valley. Attendees come to connect and build relationships with other business professionals in the area.
Previous Hosts Include:
Insperity
Flanker
Nordstrom City Creek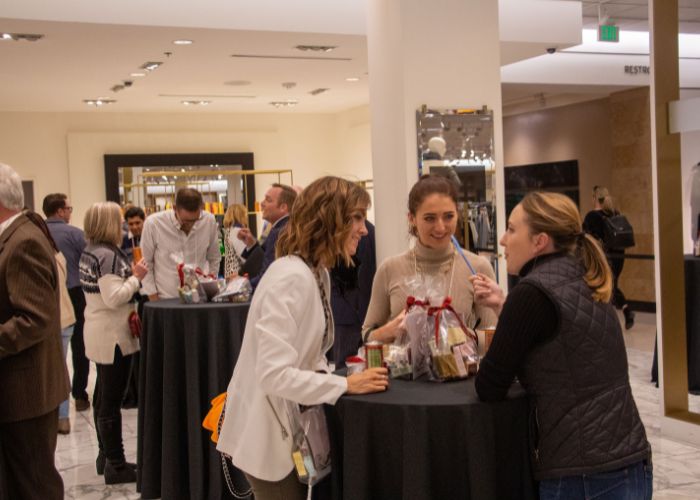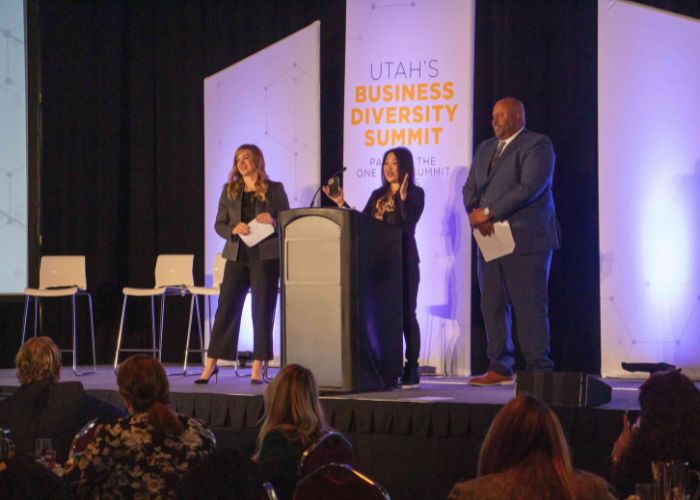 Utah's Business Diversity Summit
On November 4, 2021, the Salt Lake Chamber and the State of Utah hosted the inaugural Utah's Business Diversity Summit, part of the One Utah Summit Series, to engage business and community leaders in efforts to create more diverse and inclusive workplaces. It was the first diversity summit of its kind in the state of Utah to discuss diversity and inclusion where the primary focus was from a business perspective. 
Utah's Business Diversity Summit had several keynote speakers, breakout sessions, and resources available and targeted toward businesses with well-developed Diversity and Inclusion programs, as well as those businesses without current efforts but who want to engage.
"While we still have miles to go, I believe we are moving in the right direction. With this inaugural event, we have the opportunity to have a collective experience and learn how to champion diversity and inclusion together, as well as have a launch point from which we can sail toward a more inclusive future."

– Derek Miller, President & CEO, Salt Lake Chamber
Utah's business and community leaders gathered to recognize Ray Pickup, retired-CEO of WCF Insurance, as the 43rd Giant in our City for their 'exceptional and distinguished public service, as well as extraordinary professional achievement.' The award was presented on May 21, 2022, and is recognized as the most prestigious business award given in Utah.
In addition to Pickup's recognition, the Salt Lake Chamber's social impact foundation, Utah Community Builders, honored Aden Batar, Director of Migration and Refugee Services for Catholic Community Services of Utah, with the 4th annual Lane Beattie Utah Community Builder Award. The award recognizes an inspirational individual who has gone above and beyond the call of duty to address critical community needs.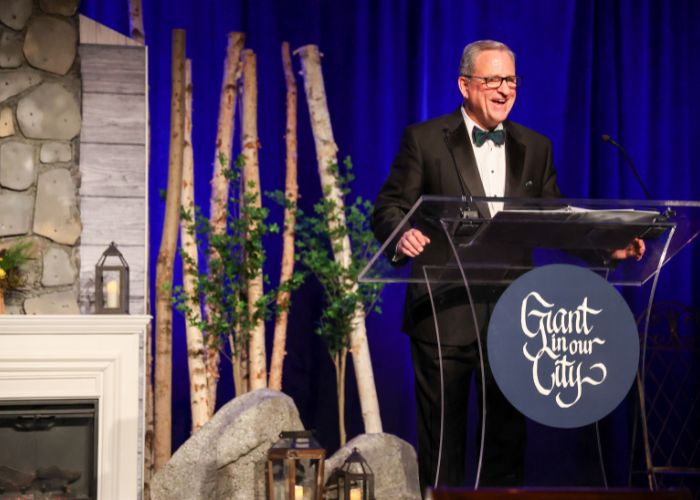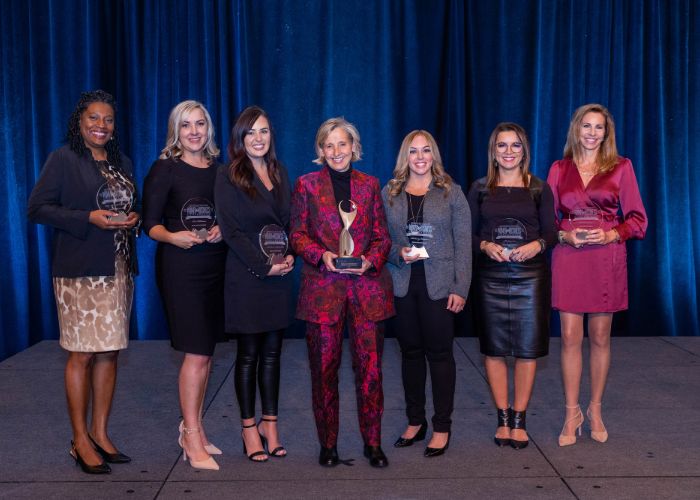 Women & Business Conference and ATHENA Awards Luncheon
The Salt Lake Chamber honored Natalie Gochnour, associate dean in the David Eccles School of Business and director of the Kem C. Gardner Policy Institute at the University of Utah, with the 2021 ATHENA Leadership Award on November 19, 2021, during the Women & Business Conference and ATHENA Awards Luncheon at the Grand America Hotel.
Regarded as the Chamber's highest recognition for women in business, the national ATHENA Leadership Award is presented annually to an active member of the Salt Lake Chamber who demonstrates excellence, creativity and initiative in business. Each recipient must also provide valuable service by devoting time and energy to improve the quality of life for others in the community and assist women in reaching their full leadership potential.
In addition to the ATHENA Leadership Award, six women received Pathfinder Awards at the conference. The Pathfinder Awards are presented annually to community leaders who create new paths promoting the development and recognition of women in business. 
Beth Colosimo, Executive Director, The Mill & Goldman Sachs 10,000 Small Businesses at Salt Lake Community College
Ibi Guevara, Vice President of Business Development and Marketing, Hunt Electric
Representative Sandra Hollins, State of Utah and Program Administrator, Community Engagement and Responsibility, Zions Bank
Aubriana Martindale, Division Corporate Affairs Manager, Smith's Food & Drug
Brittany Westover, Market Executive, JP Morgan Chase
Lori B. Williams, Associate Director of Marketing, University of Utah Health
"From her time in public service at the state and federal level to her dedication to future generations through her work at the University of Utah, Natalie's influence will be felt for decades to come. Not only that, her leadership and guidance have been pivotal to Utah's economic strength and well-being during the pandemic." 

– Derek Miller, president & CEO, Salt Lake Chamber