The on-going pandemic has changed how many businesses operate. This has included a shift toward a work-from-home, or remote work, model which reduces the risk from exposure while at the same time allowing more flexibility to employee schedules. As things were shutting down, many businesses quickly scrambled to set up options to continue conducting their business operations by setting up capabilities that would allow their employees to work remotely. During this push to get to a remote work capability, it is likely that things were missed along the way, which leads to several questions such as, How secure did these businesses set up their remote work capabilities? Are they vulnerable? What about the behaviors of their employees? Do they know or practice good cyber hygiene? and more.
Hear from guest, Earl Foote, CEO of Nexus IT Consultants.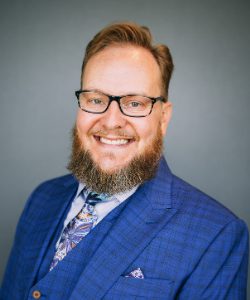 About our Guest: Earl Foote
Earl Foote is a serial entrepreneur with a massive itch to see and experience the world, it's cultures, people and food. In 2019 alone, Earl did 14 business and personal trips around the world – from Vancouver BC to Costa Rica to Spain to Iceland to Dubai. As a Co-Founder of ELEVATE INTL, a project that's passionate about offering adventures, retreats, and humanitarian service opportunities to leaders, he shares his wanderlust for seeing the world to bless the lives of at-risk children.
Earl brings an open and abundance-minded, fun-loving nature to those around him. His life passions and pastimes include skiing, biking, camping, backpacking, and music. Although he spends much of his time in the great outdoors, he draws his greatest joy in life spending quality time with family, friends and loved ones and playing and performing music with his band.
More than anything, Earl strives to make a positive impact in the world and the lives of those that surround him, including his team at his primary venture – Nexus IT; an IT company he founded 22 years ago to provide IT support and solutions so outstanding, they enable business leaders to focus on their business and forget about the intricacies of technology.
Although technology can be a major source of frustration for many people, Earl and his team enjoy tinkering around with the latest advancements to find new ways to improve operational efficiencies. Earl and his team's warm, refreshing vibe tends to make clients feel more at ease when it comes to their technology.