High-end men's clothier Utah Woolen Mills (UWM) has outfitted men with tailored, one-of-a-kind suits for 113 years. In 2016, fifth-generation UWM President BJ Stringham decided his family's company should share their gift with men who may not have the means to afford their own suits. He created the Suited for Good program, which provides tailored, quality suits to men who are trying to get back on their feet, turn their life around, or just need a helping hand.
"For job interviews, when men don't wear suits or look sloppy, their appearance is louder than their words for the interviewer," Stringham said.
Stringham and his parents, Sue and Bart Stringham, decided to expand the reach of Suited for Good beyond Salt Lake City and traveled all over Utah in search of men they can help.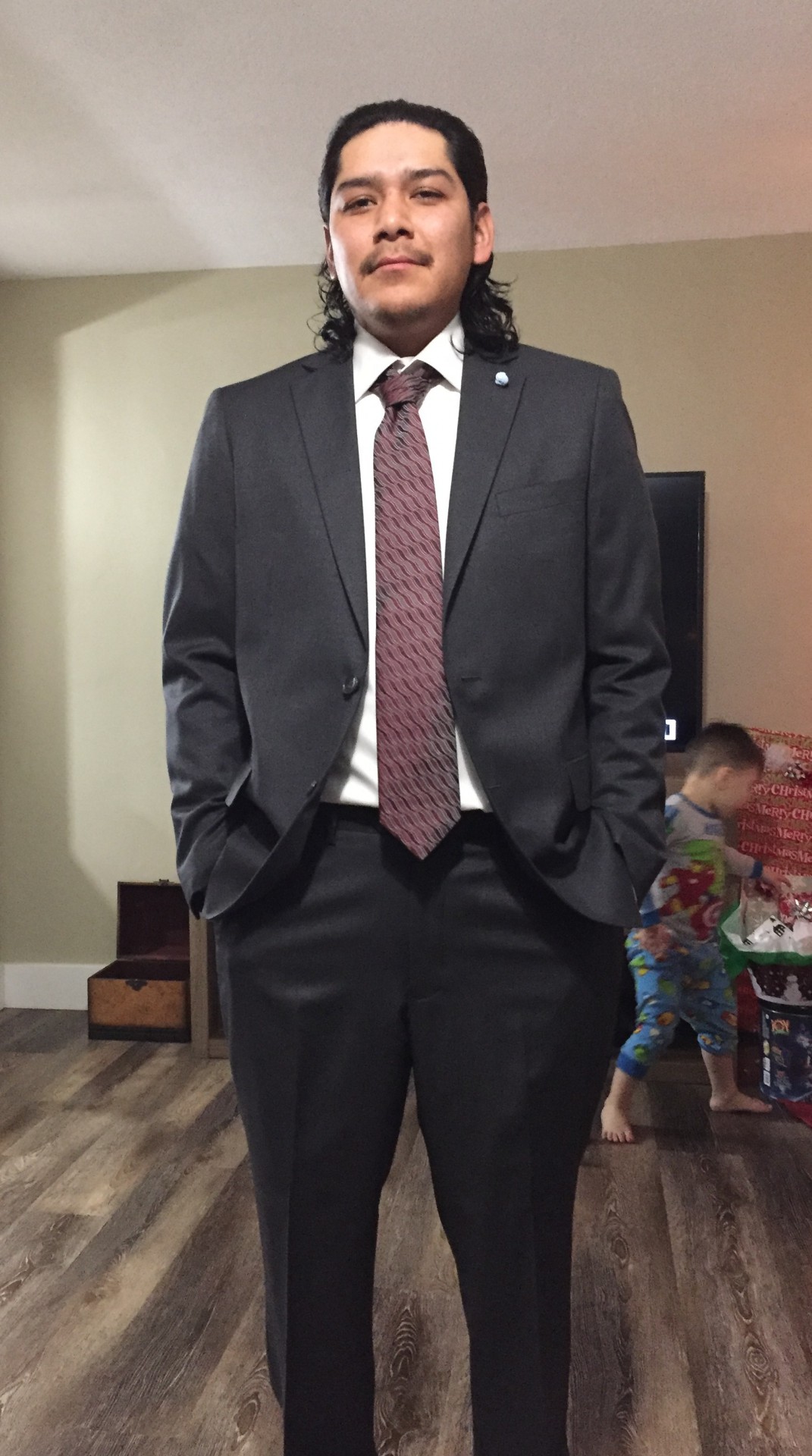 This decision led them to Tyson Benally, a man turning his life around in Price, Utah. Benally moved to Price from Salt Lake City after his probation was finished nearly eight years ago and began working part-time at the local food bank. For three years, Benally built relationships with the food bank clients who came in every month.
"At first, I was just hoping to help fight poverty and at least make someone's day a little better, but they became like family," Benally said.
Benally was such a hard worker, always putting in overtime at the food bank, that a local low-income weatherization and insulation company recruited him to come work for them. In this new position, Benally could continue serving the same clients he had built relationships with at the food bank. But the job offer came with one condition: he had to finish his education, with either a GED or high school diploma. And for the honor of achieving this dream of full-time employment and completing his education, Benally has received a suit through Suited for Good to wear at his graduation ceremony.
"My main focus right now is to walk with other graduates in a nice suit," Benally said. "I'll be hanging my diploma on my wall. I'm determined to be a hero in people's eyes."
This spring, the Stringhams plan to continue their journey of giving, traveling to San Diego, Phoenix and Texas.
"It's not about the suit, it's about the person inside," Stringham said. "It's touching to see the change people see in themselves when they come out of that dressing room. A man sees himself in the mirror and says, 'Wow, I can be who I want to be.' If you have that self-confidence, you can do anything."
Utah Woolen Mills' dedication to getting Utahns back on their feet is what makes them a true Utah Community Builder.