I have always been someone that wanted to have a career of my own. In 2018, I was a newlywed, recently graduated from graduate school, and working for my hometown in my field of study. That was until my husband, who had just been commissioned as an officer in the U.S. Army, was notified that we would be assigned to live in Kaiserslautern, Germany for the next three years. I then found myself unemployed, in a foreign country with no friends or family on the same continent.
In the military, children and spouses are referred to as "dependents," a term that I strongly dislike. This term describes family members depending on the military member for financial support, benefits and so forth. "Dependent" is literally the formal, legal word! However, surrounding that term comes many negative stigmas or jokes that surround the role of a military spouse. In a military community, you find yourself having to always refer to your husband's name, rank and social security. It almost feels as if you are non-existent as an individual.
It wasn't until I returned home to Utah that I was able to find freedom within my own identity. While my husband recently served a nine-month military deployment in the Middle East, I found myself ultimately depending on myself alone. During his entire deployment, I was working a full-time job, but on top of that I was moving into our new home (alone), living (alone), attending events (alone), buying a car (alone) and most recently, packing up our entire house once again and shipping our belongings across the country (you guessed it — alone).
So, to all my military spouses, and anyone who finds themself living life alone or without the support others may have, I hope you find a new form of independence within yourself! No label, even a legal, military-assigned label like "dependent" can determine what you are capable of. In my short experience as a military spouse, I have learned that being alone in public settings unlocks confidence and security. I have also learned how to stand up for myself in uncomfortable situations. I have even learned that starting over allows me to create growth opportunities. I didn't become more dependent just because I married a military member. If anything, I learned that I am capable of independence under any circumstance, and that is one of the most powerful lessons anyone can learn.
---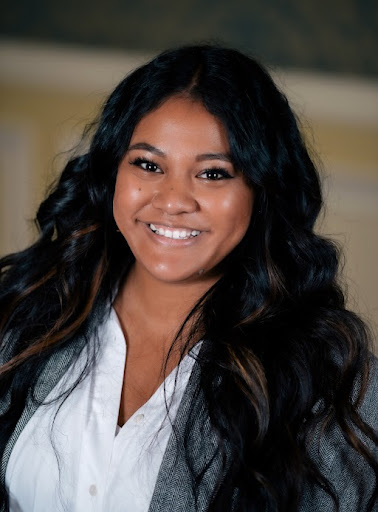 About the Writer: Brigetta Uta'i
Brigetta Uta'i is the Program Coordinator for the Women's Business Center of Utah. She is a proud Utahn and was raised in Sandy. Brigetta has a background in Sport Hospitality and earned degrees in Sport Business Management and Event Management. When she's not at work, you can usually find her Instagram feed consisting of watching or participating in sporting events, traveling to a bucket list location or trying out a new food place. Brigetta has a huge passion for women's representation in the workplace, especially in the world of sports.