Join us for the Salt Lake Chamber's 2022 Annual Meeting to celebrate 135 years of doing business in Utah. As we enter a new era of prosperity, we look forward to reigniting our business community as we recognize the past year's accomplishments.
Help us honor outstanding leaders in the business community, hear about highlights from the past year and commemorate Chamber and community opportunities for the year ahead.
2022 Annual Meeting: Reignite in the City of Lights
October 7, 2022 | 12:00 p.m. – 1:30 p.m.
Salt Lake Marriott Downtown at City Creek – 75 South West Temple, Salt Lake City, UT 84111
Member Price $75 | Non-Member Price $85
President's Award for Excellence
Honors an organization selected by president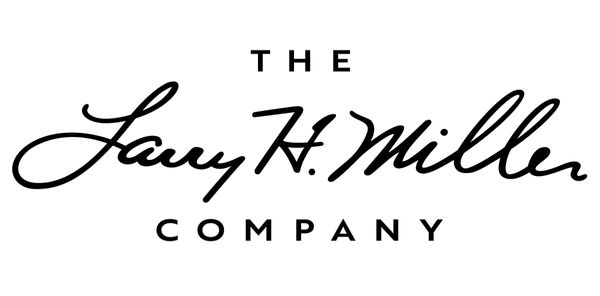 President's Award for Excellence: The Larry H. Miller Company
Headquartered in Sandy, Utah, the Larry H. Miller Company (the LHM Company) is a privately-owned business with operations located mainly across the western United States. As a portfolio of companies and investments, the LHM Company's focus falls within the primary categories of real estate, health care, finance, entertainment, sports, and long-term strategy and investments, as well as philanthropy. For more information about the Larry H. Miller Company, visit www.lhm.com.
Legacy Award
Honors a long-standing business in Utah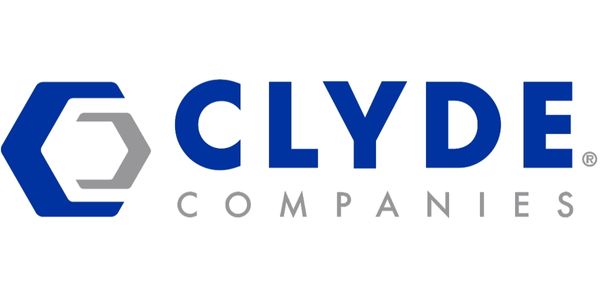 Legacy Award: Clyde Companies
Clyde Companies is one of the largest privately-owned enterprises in Utah that owns and supports the needs of eight subsidiary organizations that span the construction, concrete, aggregates building materials, land development, and insurance industries including WW Clyde, Geneva Rock, Sunroc, IHC Scott, Sunpro, GWC Capital, Bridgesource, and Beehive Insurance.
We are proud to have been involved in nearly every aspect of building and construction in Utah and the surrounding states for nearly a century. We have a vision to be the most respected partner in our industry for another 100 years. From project start to completion, Clyde Companies provides the infrastructure products and services to keep Utah growing.
Our business success helps us fulfill our mission of "Building a Better Community." We proudly support the individuals, schools, charities, and businesses in the communities we call home through the giving of time, materials, and monetary donations.
We strive to build a reputation as solid as the concrete we produce. At Clyde Companies, sticking to core values of keeping our word, high-quality products, and valuing people are a way of life.
Fortitude Award
Honors a corporate business in Utah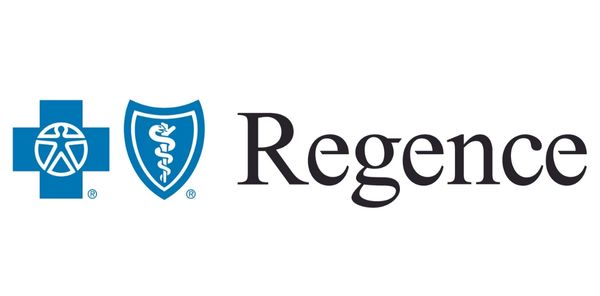 Fortitude Award: Regence BlueCross BlueShield of Utah
Founded in 1944, Regence BlueCross BlueShield of Utah is a nonprofit, tax-paying organization. We are part of the largest affiliation of health plans in the Mountain/Pacific Northwest region, serving employers and members in Utah, Idaho, Oregon and Washington as independent licensees of the Blue Cross and Blue Shield Association.
Regence was founded on the principles of neighbor helping neighbor and operating with transparency in the best interests of our clients and members. We remain committed to embodying these ideals and the pursuit of diversity, equity and inclusion in all aspects of our operation.
We are equally dedicated to being a trusted and stable partner to our clients. Trust comes from our deep local market knowledge and experience coupled with extensive data and insights provided by the nationwide Blues System. Stability comes from our long-standing financial strength both from a reserves and investments perspective. Whatever events may transpire in the future, we will remain able to serve employers throughout Utah and their employees through good times and bad.
Regence delivers innovative insurance solutions and award-winning customer services that change the way individuals experience health care. In Utah, our comprehensive health plans currently serve a growing number of employers and more than 675,000 people.
Beehive Award
Honors business bolstering our community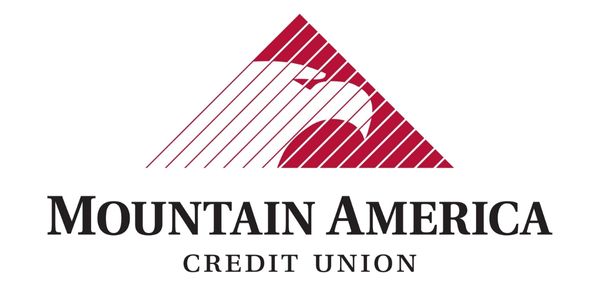 Beehive Award: Mountain America Credit Union
With more than 1 million members and $14 billion in assets, Mountain America Credit Union helps its members define and achieve their financial dreams. Mountain America provides consumers and businesses with a variety of convenient, flexible products and services, as well as sound, timely advice. Members enjoy access to secure, cutting-edge mobile-banking technology; 100 branches across six states; and more than 50,000 surcharge-free ATMs. Mountain America—guiding you forward. Learn more at macu.com.
Opportunity Award
Honors a small business in Utah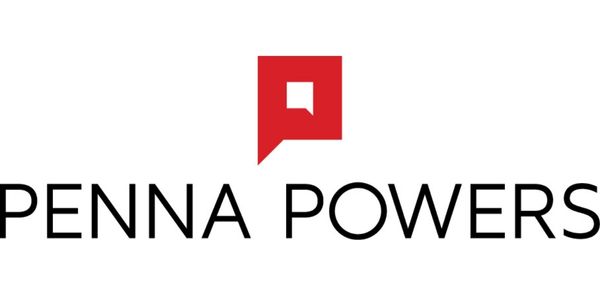 Opportunity Award: Penna Powers
Penna Powers is a full-service communication agency offering creative advertising, strategy, PR, digital marketing, social media and public involvement. For more than 38 years, they've been working to improve some of the most important issues facing our state including air quality, transportation, housing, safety, voter turnout and the pandemic. They leverage today's communication channels to move people to action, solving our state's challenges and ensuring quality of life for future generations. If you need to communicate a message to Utahns, start a conversation with Penna Powers.
Icon Award
Honors a women-owned business in Utah
Icon Award: Minky Couture
Minky Couture Luxury Blankets was founded in 2009 by Owner and Founder Sandi Hendry, with the dream to provide cozy comfort to others. The blankets she gave were an instant hit to all who experienced them. Over the past 13+ years Minky Couture has grown from just one blanket to now 6 retail stores and a vast e-commerce business with the dream to "Blanket the World with Cozy Luxury one Minky Couture Blanket at a Time."
About the Owner
Sandi Sumner Hendry was born and raised in Orem Utah. Sandi has always been one that stood out in a crowd and is loved by all with her beauty both inside and out – and her warm and loving personality. She graduated from Brigham Young University with a degree in Education & Business and was a school teacher for 30 years (grades 1st – 6th)
After retiring from school teaching, she worked in HR and Personnel for Mountain View Title, a company she owns and operates with her husband, Mike.
In 2009, she added a third career – that of owner and founder of Minky Couture. That year, when Sandi's daughter became very ill and was hospitalized for several months, her daughter asked for a "big baby blanket" to snuggle up with during her recovery. Sandi had a hard time finding the perfect cozy blanket for her daughter – one that was both fashionable and cozy. It was at this time that Sandi created the first adult-size Minky Couture blanket. Everyone in the hospital loved it! Sandi started having more blankets made to give as gifts to friends and family members. The blankets she gave were an instant hit, universally loved and used daily. She started designing her own blankets, using different combinations of fabrics. Each blanket was unique, created specifically for the recipient. Family and friends started asking if they could purchase the blankets to give to their own loved ones, and Minky Couture was born!
Minky Couture has now grown to be a very successful and popular brand of blanket, not only in Utah, but all over the United States and the world. Sandi has now opened 6 beautiful retail stores throughout Utah with over 200 employees. Her flare for beauty and fashion make her stores a wonderful experience for all her customers.
Sandi is a wonderful leader – her love and concern for others is infectious and draws people to her. She is a joy to work for and her love for the product and her customers is top priority. Sandi has received much recognition and many awards through the years, including Ernst and Young Entrepreneur of the Year 2019 and the Women in Business Athena Award in 2020. Minky Couture has also repeatedly achieved the "Best of State" award.
Sandi has a heart of gold and is always giving to others. People who know her know she loves to give and would do anything for those around her. She has always kept "giving back to the community" top of mind as Minky Couture has grown. Her "Heart of Minky" program donates thousands of Mini Minkys to NICUs all over the country. These little Mini blankets bring such comfort and love to these tiny babies who are born a little earlier than expected, and to their families who have something comforting and beautiful to provide for their baby. She literally loves to "blanket the world with love" one blanket at a time.
Sandi's incredible business mind, her outstanding leadership qualities, and her kind and giving heart have made her not only an incredible business woman, but an incredible friend who is loved by all who are lucky enough to know her.
Trailblazer Awards
Honors a "rising star" in the business community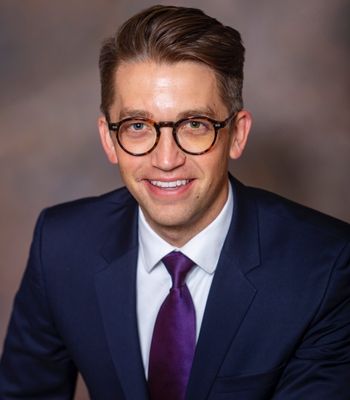 Michael Squires
Government Affairs Director, Utah Associated Municipal Power Systems (UAMPS)
Trailblazer Award: Michael Squires
Michael Squires is the Government Affairs Director for Utah Associated Municipal Power Systems ("UAMPS") overseeing UAMPS' state and federal government affairs strategy. Prior to UAMPS, Mike worked as a congressional staffer in Washington covering health care, energy and environmental issues. Mike received his Bachelor's Degree in Political Science from Brigham Young University and his Juris Doctorate from the University of Utah's S.J. Quinney College of Law with a graduate certificate in Environmental and Natural Resources Law.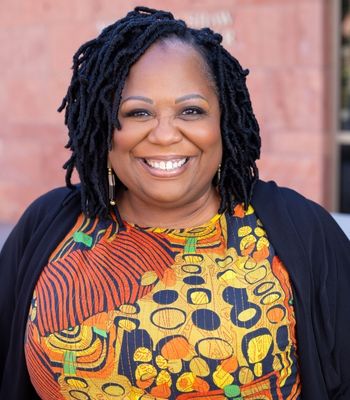 Tamara N. Stevenson, Ed.D.
VP of DEI/CDO and Associate Professor of Communication, Westminster College
Trailblazer Award: Tamara N. Stevenson, Ed.D.
Tamara N. Stevenson, Ed.D. is vice president of diversity, equity, and inclusion/chief diversity officer and associate professor of communication at Westminster College in Salt Lake City, Utah. A first-generation college graduate from Detroit, Michigan, she worked in corporate/organizational communication in the metropolitan Detroit area for more than a decade, focusing on employee engagement and reputation management. She relocated to Utah in 2012 to join Westminster as a speech communication postdoctoral teaching fellow.