The Business Women's Forum, a program of the Salt Lake Chamber, assists local businesswomen develop professionally and personally, and provides networking opportunities through a series of bi-monthly luncheons and mixers. Every event has a presentation from an accomplished local speaker, thought-provoking roundtable discussions, and spotlights a non-profit organization. Past topics have included mentorship, communication, leadership, and career development.
Cybersecurity Leadership Council
To maintain resilience and remain competitive, Utah's business leaders must familiarize themselves with this all too pressing issue. The Salt Lake Chamber Cybersecurity Conference leads CEOs, CFOs, HR professionals, and others through the practical skills and foundational knowledge needed to perform their jobs well in our modern economy.
Cybersecurity is not just an IT issue, but a general business issue that needs to be integrated into operations. The Chamber encourages attendees to bring a representative from each of their departments to ensure that security is 'built-in' not 'bolted on'. Overall preventative security measures are far less costly than recovering from the effects of a cyber incident.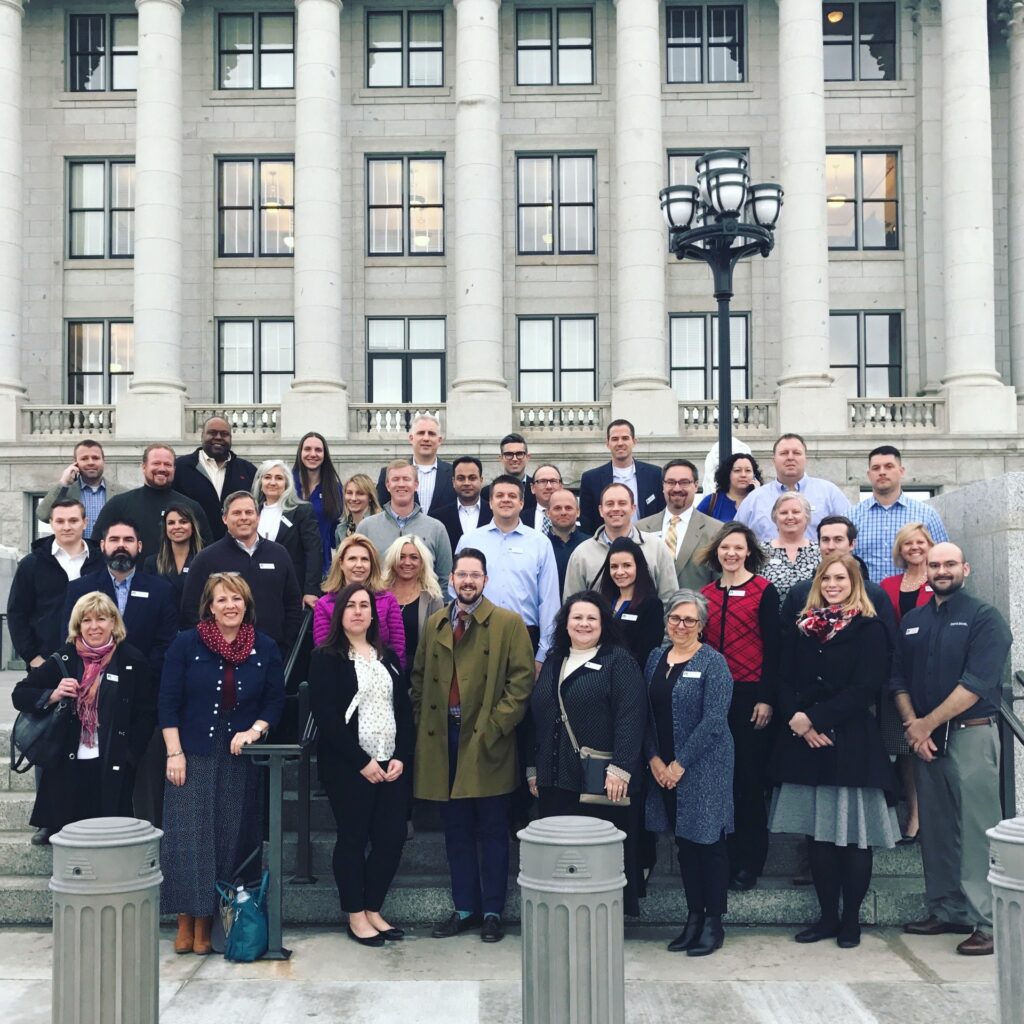 Leadership Utah
Leadership Utah, the Salt Lake Chamber's signature leadership program, is an exclusive experience for mid-and upper-level management professionals to gain insight into the opportunities and challenges facing our state and at the same time become more engaged leaders. Over a year, the class of public and private sector participants will expand their network, hear from key community leaders, and learn how they can best support our ever-changing society.
Military Affairs Committee
The Salt Lake Chamber's Military Affairs Committee (MAC) focuses on building relationships between military installation units and businesses by increasing awareness through monthly briefings and tours. On the first Wednesday of every month, the Committee meets to discuss issues facing our guards and reservists and provide hands-on experiences and educational opportunities.
President's Ambassadors
The President's Ambassadors (PA's) are a group of Utah business and professional people who donate their time and energy to serve as official goodwill ambassadors for the Salt Lake Chamber. The PA's promote the mission of the Chamber — to stand as a voice of business, support our members' success and champion community prosperity — within the business community of Utah. The PA's officially represent the Salt Lake Chamber's president and its membership at Chamber, business and general community events throughout the Salt Lake Valley.