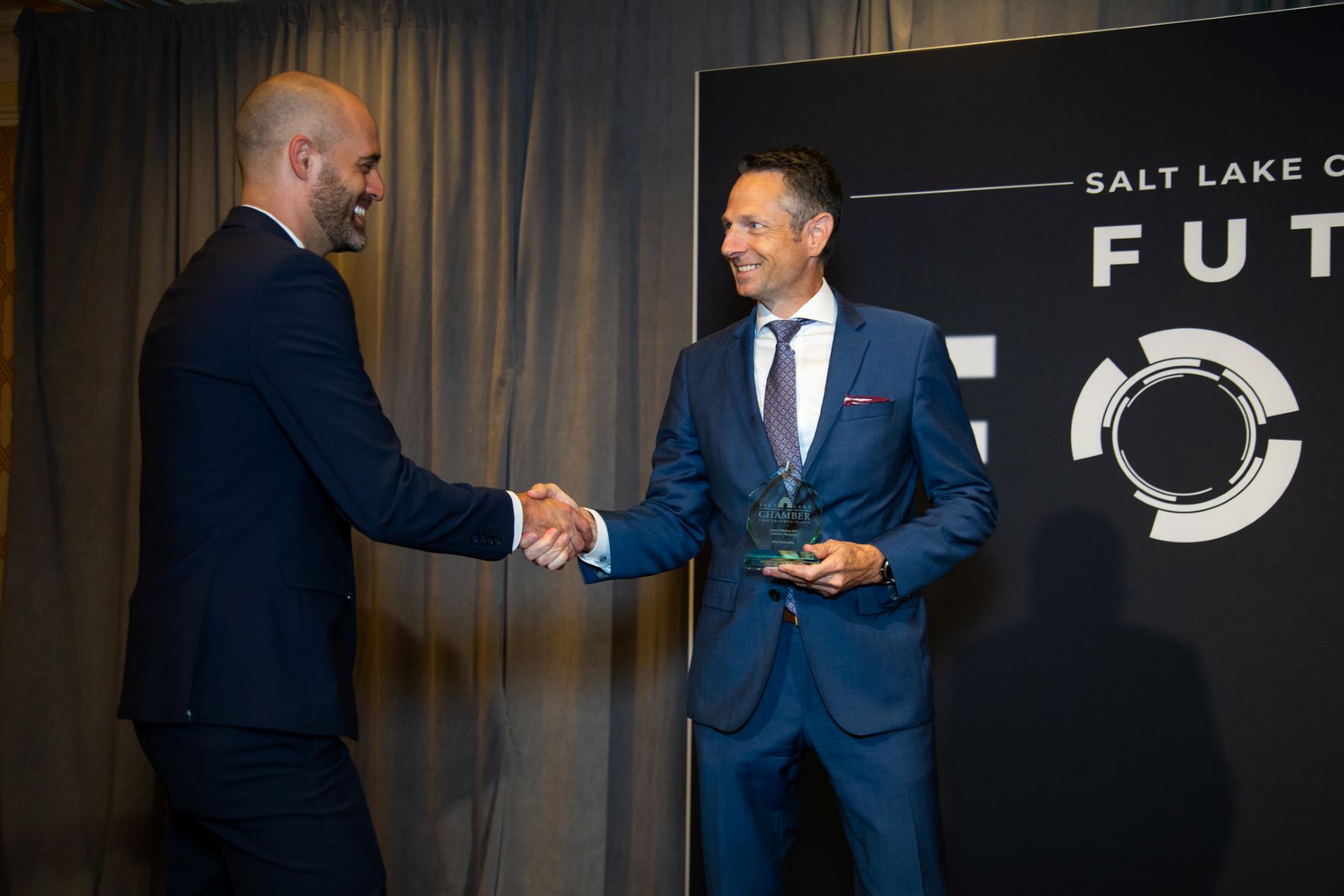 Annual Meeting & Awards Luncheon
Join the Salt Lake Chamber in honoring outstanding leaders who have shown exemplary support over the past year by committing their time and abilities to advance the Chamber's mission and bolster the business community. The Chamber recognizes that many of its accomplishments would not be possible without the individuals who help support and lend their expertise to the organization. Attendees will hear about highlights from the past year and learn what we see as future focal points for the Chamber and our community.
Business After Hours
Business After Hours is the ultimate member networking event, hosted by various prestigious entities throughout the Salt Lake Valley. Join us as like-minded business professionals come together in casual conversation and enjoy delicious treats. Remember to bring your business cards to enter into our opportunity drawing.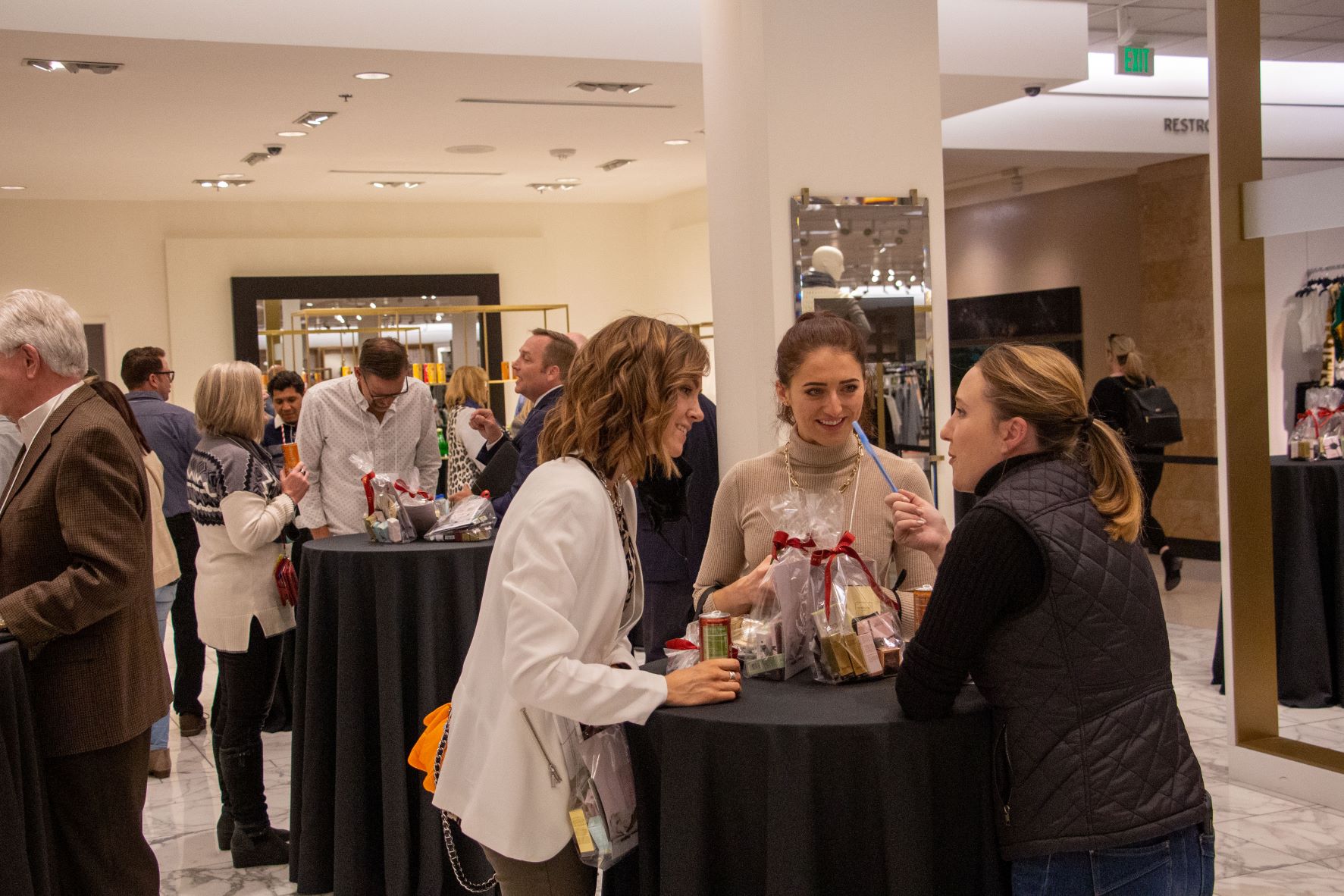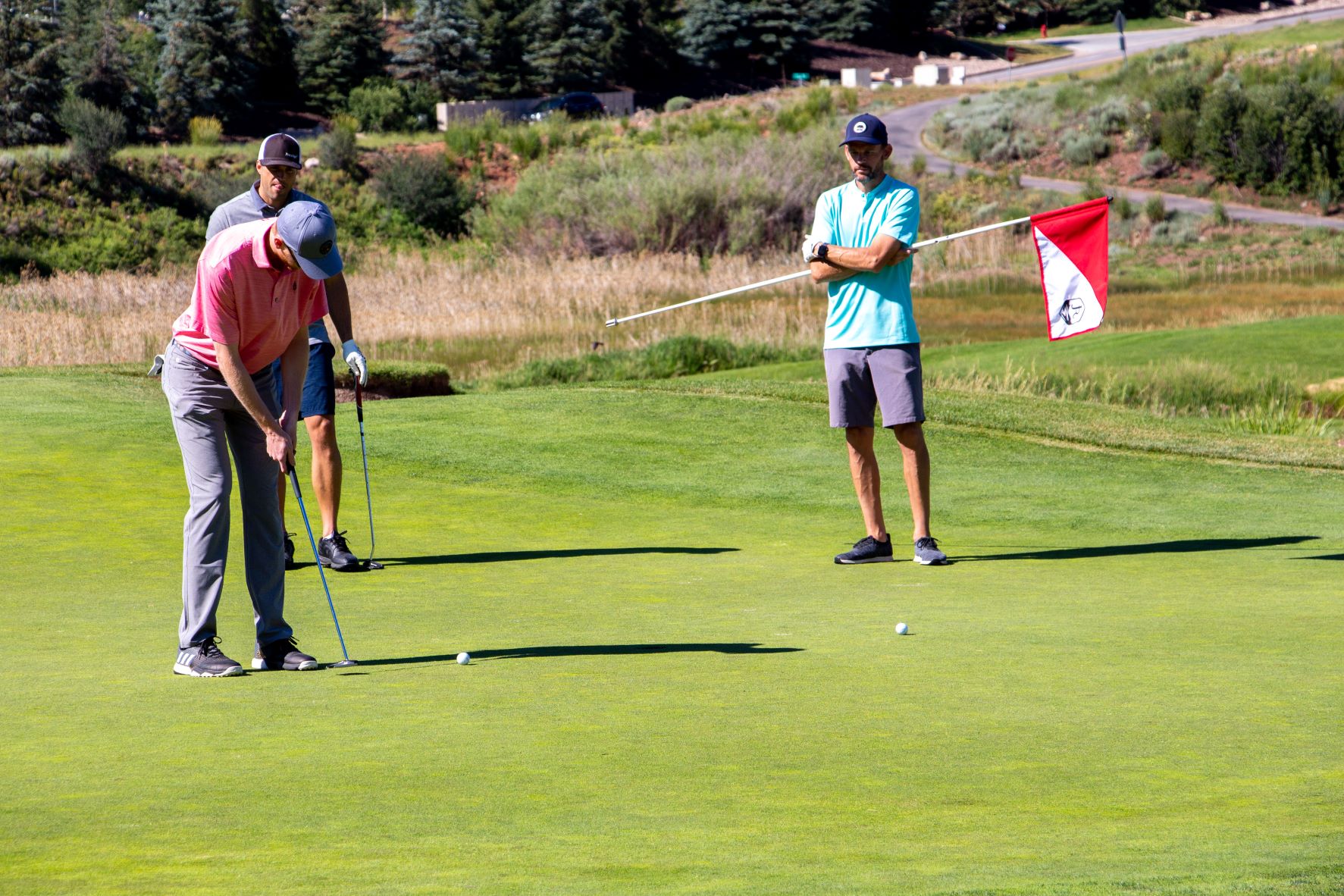 Classic Golf Tournament
The Classic Golf Tournament is a premier competition where golfers test their skills on a wide range of courses. Each hole is sponsored by a Salt Lake Chamber member business. Participants in each group include community leaders, business colleagues, and other VIP guests. An awards luncheon, player gifts, and prize drawings follow play.
Giant in Our City
The Giant in Our City Award honors those with exceptional and distinguished service, as well as extraordinary professional achievement, and is widely known as the most prestigious business award given in Utah.
The event is black-tie attire and also honors Utah's heroic essential workers with the annual Lane Beattie Utah Community Builder Award. This award traditionally recognizes an inspirational individual who has gone above and beyond the call of duty to address critical community needs.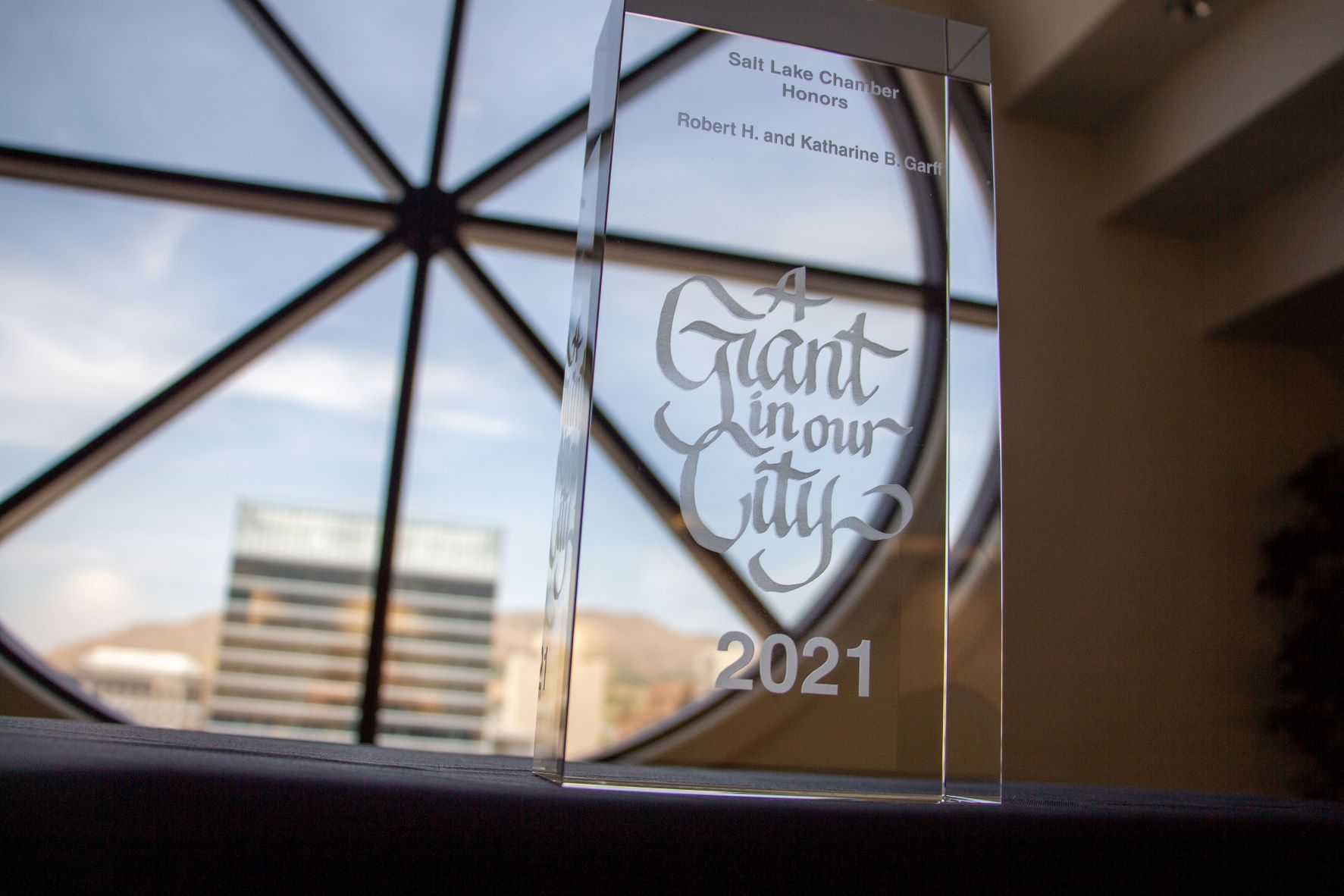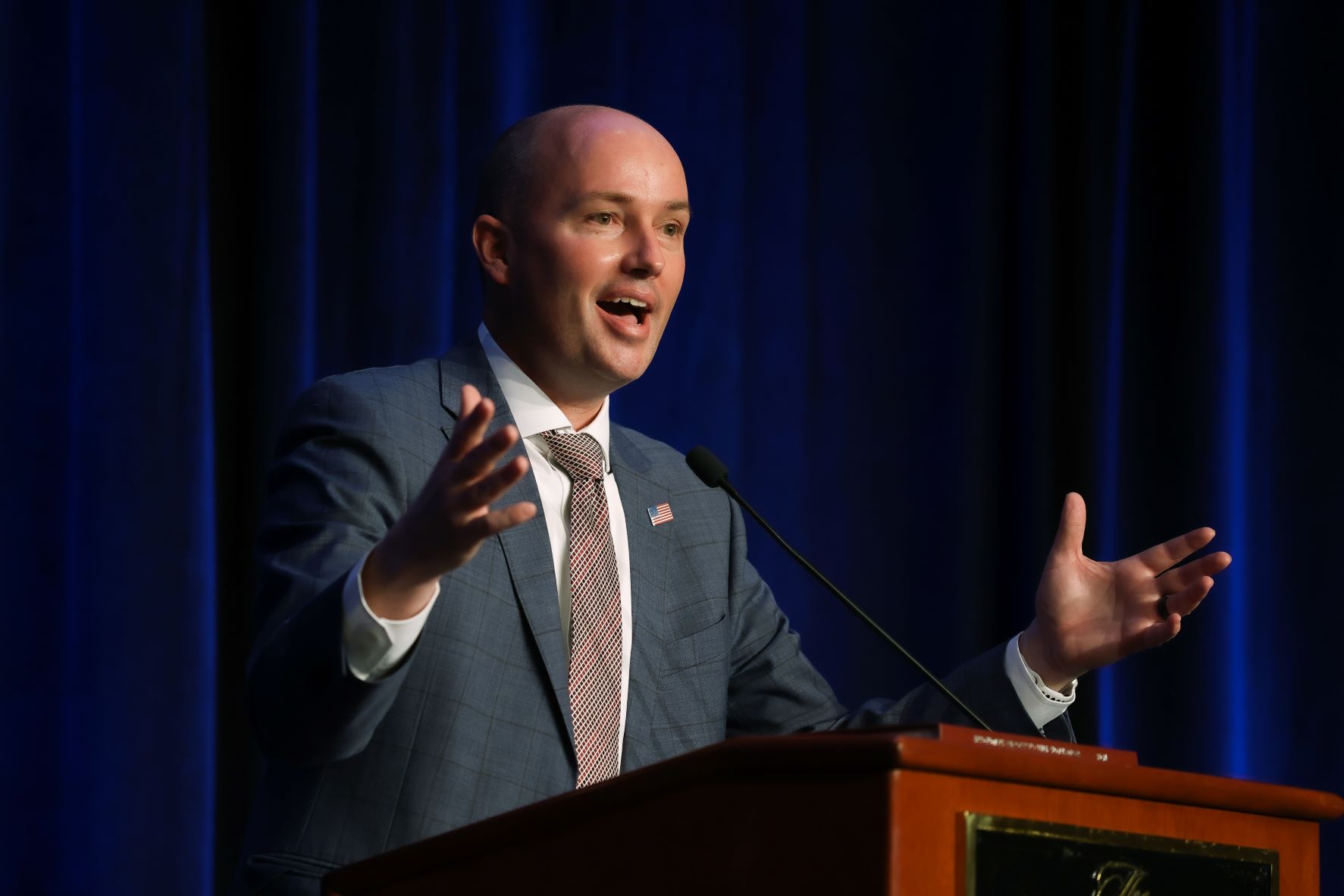 Utah Economic Outlook & Public Policy Summit
The Salt Lake Chamber and Kem C. Gardner Policy Institute's Utah Economic Outlook & Public Policy Summit is the state's premier economic forecasting and public policy event that is attended by policy and academic thought leaders from across the state.
The Summit presents an unrivaled opportunity for attendees, virtually and in-person, to gain insights on the future of Utah's economy and the business community's policy priorities for the upcoming legislative session.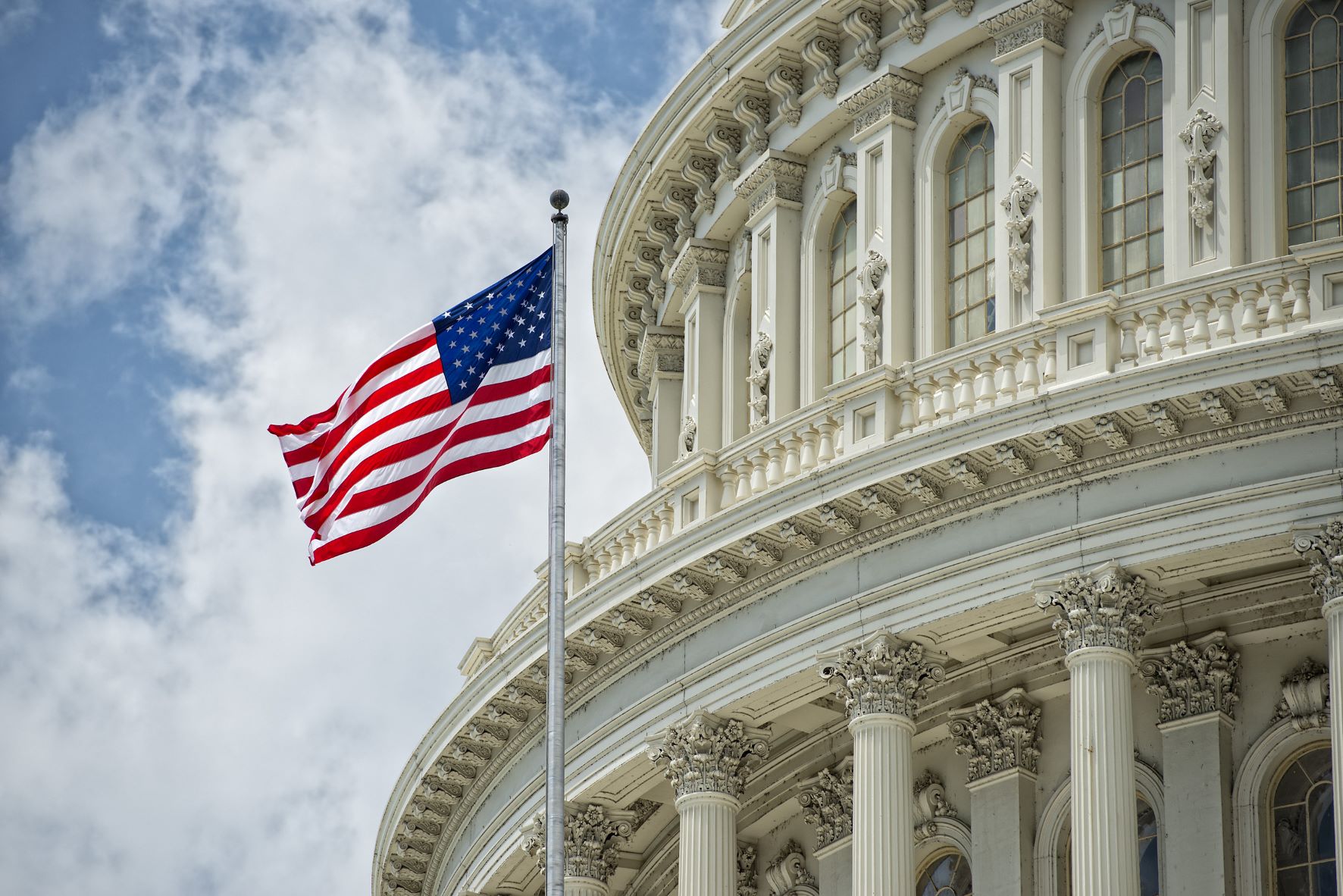 Washington, D.C. Trip
The Salt Lake Chamber's annual Washington, D.C. Trip is an extraordinary, high-level networking, educational and policy development opportunity. This trip brings together Utah's business leaders with members of our federal delegation and other policy and business groups headquartered in the nation's capital.
The three-night, four-day Washington, D.C. Trip includes an unmatched itinerary with special tracks designed to fit a variety of interests. This trip is recognized as one of Utah's leading legislative trips to the nation's capital, featuring small group advocacy meetings, senior level briefings and exclusive special events. It builds on the Chamber's year-round legislative advocacy efforts on the federal level.
Women & Business Conference and ATHENA Awards Luncheon
The annual Women & Business Conference and ATHENA Awards Luncheon is full of inspirational speakers who teach valuable business insights to further professional growth. Attendees have the opportunity to foster relationships with other businesswomen in the community.
During the luncheon, the Salt Lake Chamber will present the ATHENA International Award to an active member who demonstrates creativity and initiative in business, provides valuable service by devoting time and energy to improve the quality of life for others in the community, and assists women in reaching their full leadership potential.
In addition to the ATHENA Award, the Chamber will also recognize business and community leaders with the Pathfinder Award for their work to "create new paths," and promote the development and recognition of women in business.