Our state leads the nation in business opportunity, economic growth, employment rates and fiscal stability. Yet, despite all of our accomplishments, Utah has unfortunately and consistently been named the worst state for gender pay equality.

There is a multitude of factors that contribute to the inequitable pay of our hard-working women, some of which are contributed by business processes and workplace biases. Closing the gap will require the recognition of these biases and implementation of multifaceted solutions in order to ensure the work Utah women perform is valued fairly.

Presently, Utah doesn't have the skilled workforce necessary to fill all the current and new jobs coming to our state. Elevating women by closing the gender wage gap will strengthen our workforce by enhancing our ability to find and retain the talent we need to address Utah's tight labor market and further contribute to the growth of our state's economy.

We urge all businesses to review the contents of this document, identify what specific actions they can take to close the gender wage gap and adopt policies to create a more fair and equitable pay environment. When everyone has the same incentives and opportunities, we all benefit from increased diversity, greater innovation and more financial stability for families which ultimately leads to a stronger economy.
Why Closing the Gap Matters
The gender pay gap has existed since women entered the workforce. Utah ranks 50th in the nation when it comes to gender pay equity—the result of a unique set of cultural norms and business practices and policies. Any step we, as a state or business community, take will help to improve this standing which would have positive effects for Utah's economy. While the gender wage gap may seem daunting, the good news is you have control over how your company addresses that gap.
Putting policies and best practices in place to close the gender wage gap makes your company more attractive to potential employees by showing them you are committed to pay equality, increasing your applicant pool and chances of recruiting highly skilled workers. With 60 percent of new college graduates being women, it is more important than ever to be an inclusive workplace.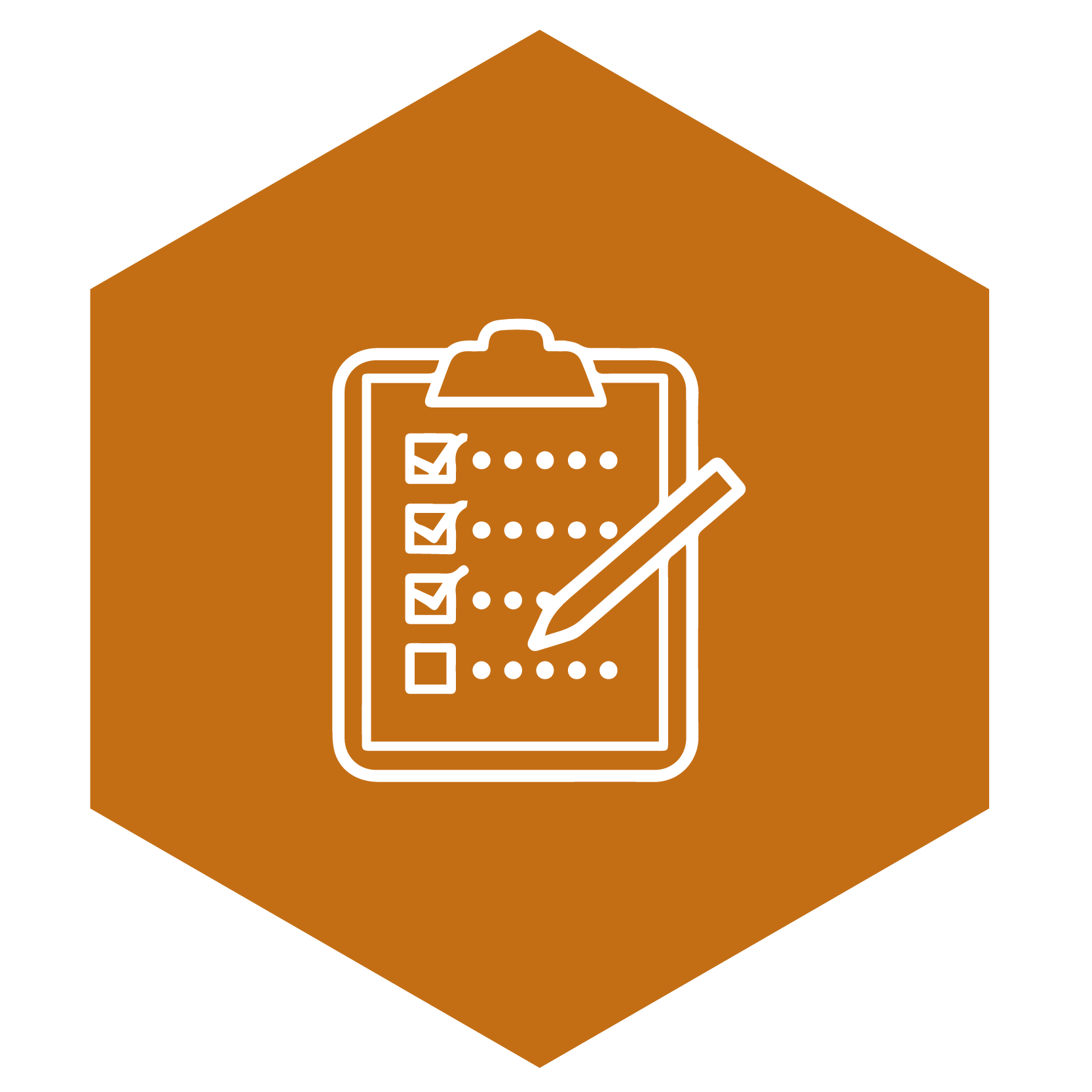 EVALUATION
Closing your company's gender wage gap starts with acknowledging the pay gap exists. Commit your company to do its part and begin by determining who in your organization is underpaid and how it happened.
Conduct a landscape analysis of your company's pay distribution by role, level and gender.

Assemble a diverse team of men and women from different departments, and assign them the task of identifying what internal factors contribute to income inequality.
Review your company's workforce by position, salaries, job level and gender, as well as other forms of compensation such as benefits, bonuses and overtime.
If you find pay inequality between employees at the same level, consider taking these steps:

Publish salary information for the various roles and levels within your organization. This kind of transparency will engender trust and loyalty from employees by showing your company wants to compensate everyone fairly.
Raise the compensation of the underpaid employees to equalize pay.
Implement automatic "bump-up pay," meaning when you hire someone for a higher salary than their team members, those team members proactively receive an off-cycle increase in pay.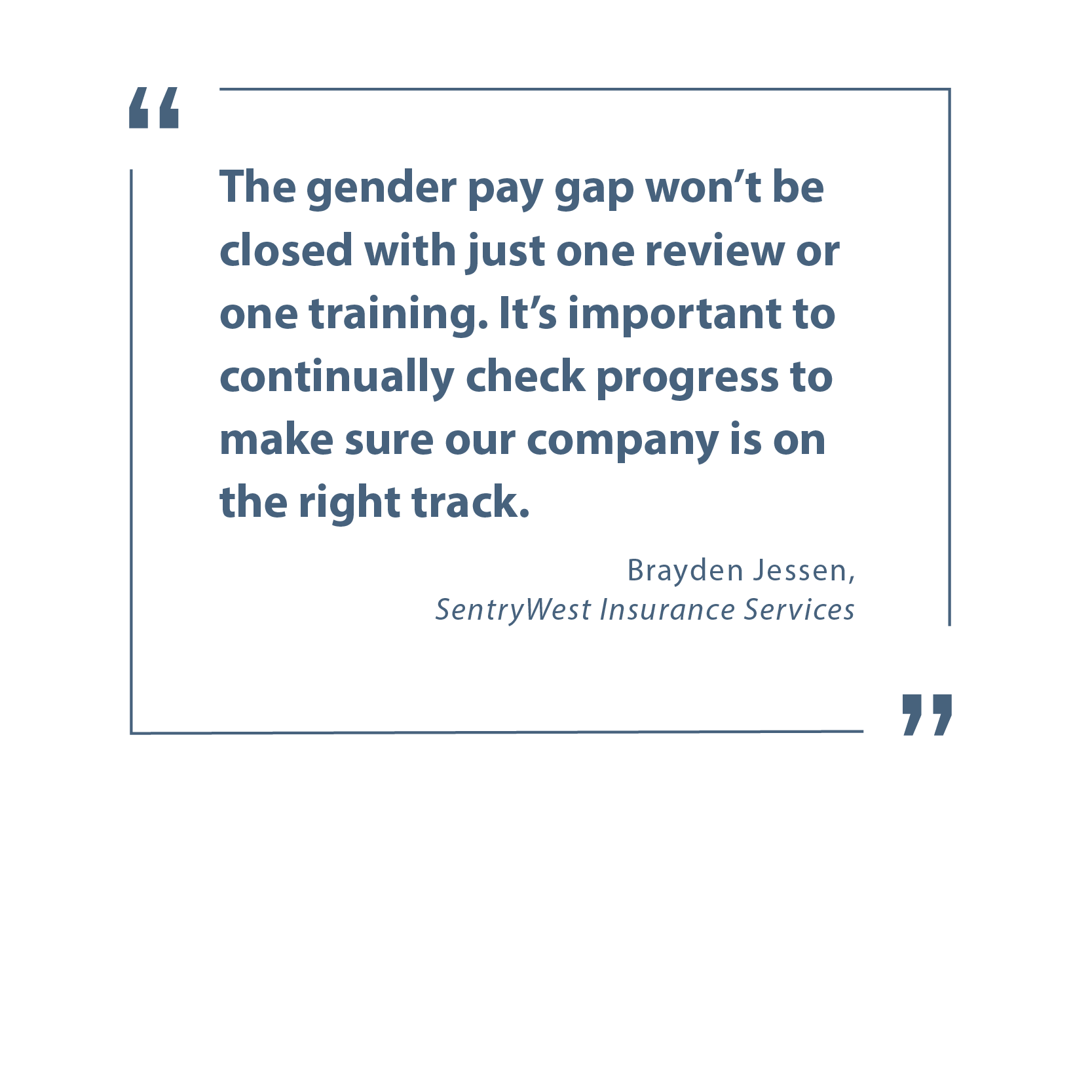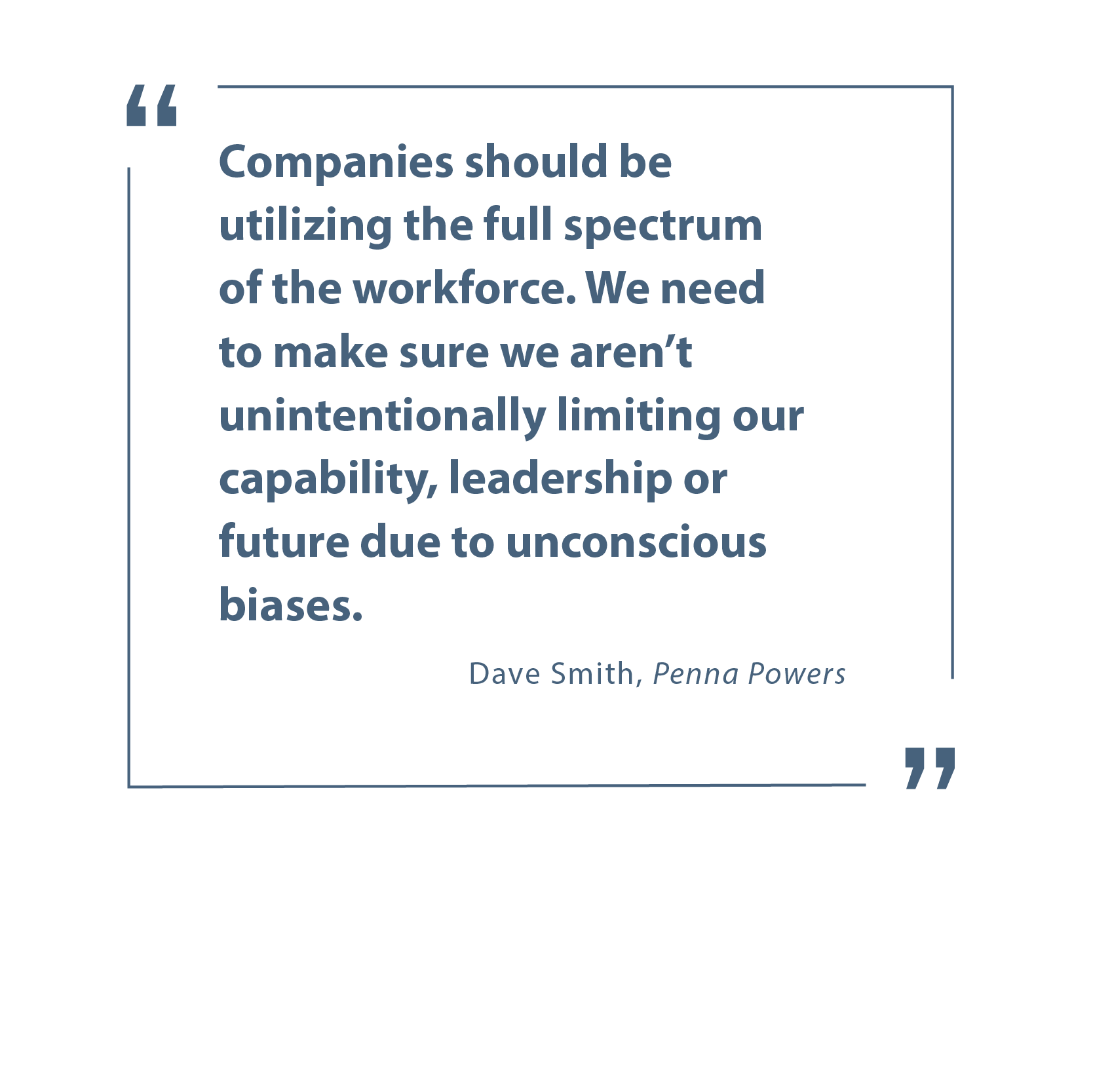 EDUCATION
Having a diverse staff can improve your bottom line. Diverse groups are better and faster at problem-solving and are more likely to be innovative. Additionally, companies with higher gender diversity are more likely to outpace their industry competitors in terms of financial returns.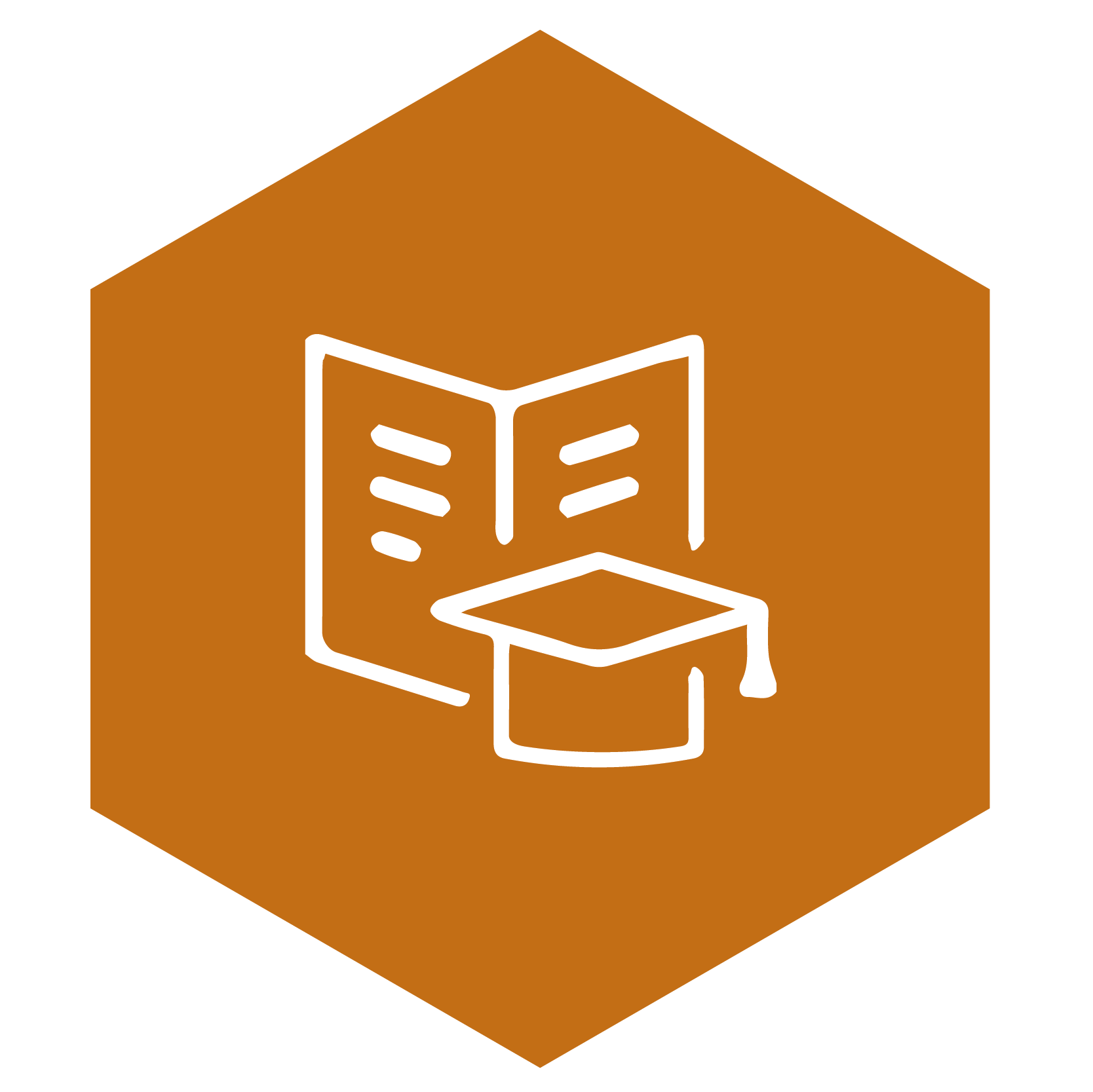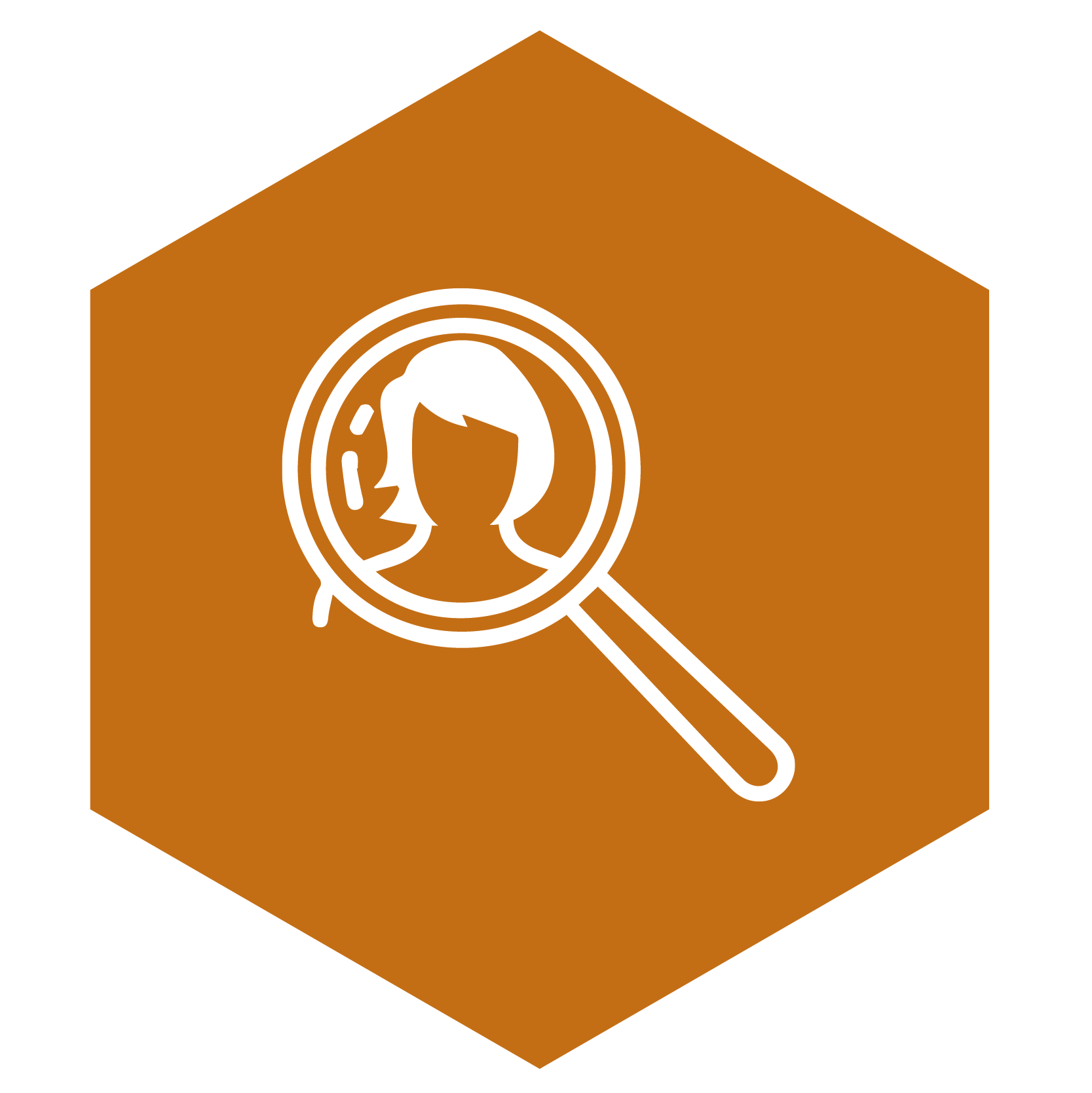 RECRUITMENT
Adapting your recruitment and hiring practices could help close the gender wage gap by ensuring new hires don't start out at a deficit in pay compared to other employees.
Set company goals to hire and promote more women.
Avoid asking for previous wage information during the hiring process.

Previous employers may have underpaid your new recruits. By asking for and basing pay
on previous pay, the gender wage gap may be perpetuated.

Set the pay range for jobs based on value added to the organization before the hiring process begins.
List the pay range on the job description.

Being upfront about what you are willing to pay takes the onus off applicants to bring up pay, which may perpetuate the gender wage gap for women applicants in the negotiation process.

Consider conducting blind screening during the hiring process.

Using a human resource management system or applicant tracking system that removes applicant names allows recruiters and hiring managers to do a first cut without accessing applicant identifying information reducing the likelihood of unintentional bias.
Do not rush the hiring process. Allow extra time in order to ensure enough applications from women candidates are received.

If women aren't applying for a particular position, ask why not and re-evaluate your recruiting process and resources.
Research shows formal methods of recruitment result in a greater share of women in the workplace, as opposed to informal network-based recruitment.

Remove gender bias from the job description with gender-friendly language. Jobs, where women are hired, are twice as likely to have contained growth-mindset language from the beginning.
Limit salary negotiation for new hires.

Men are often favored in negotiations due to cultural biases. Because of this, women may be more uneasy about the negotiation process and may fall into stereotypical feminine traps agreeing to lower pay and consequently continuing the cycle of gender pay discrimination.
Have all personnel in a hiring position complete gender bias training and negotiation training before beginning the hiring process.
Have some formalized method of determining offers if you do choose to continue negotiating.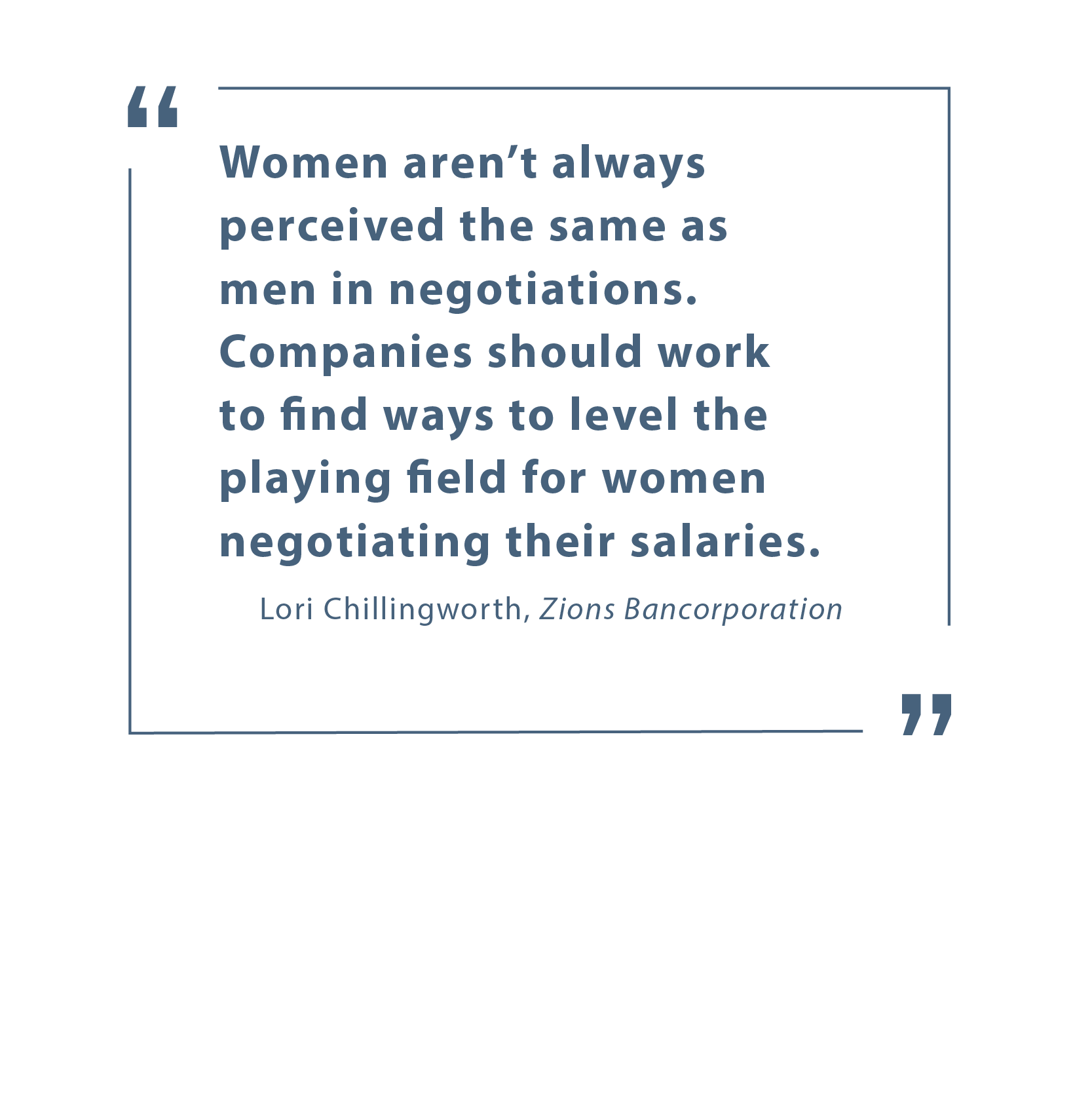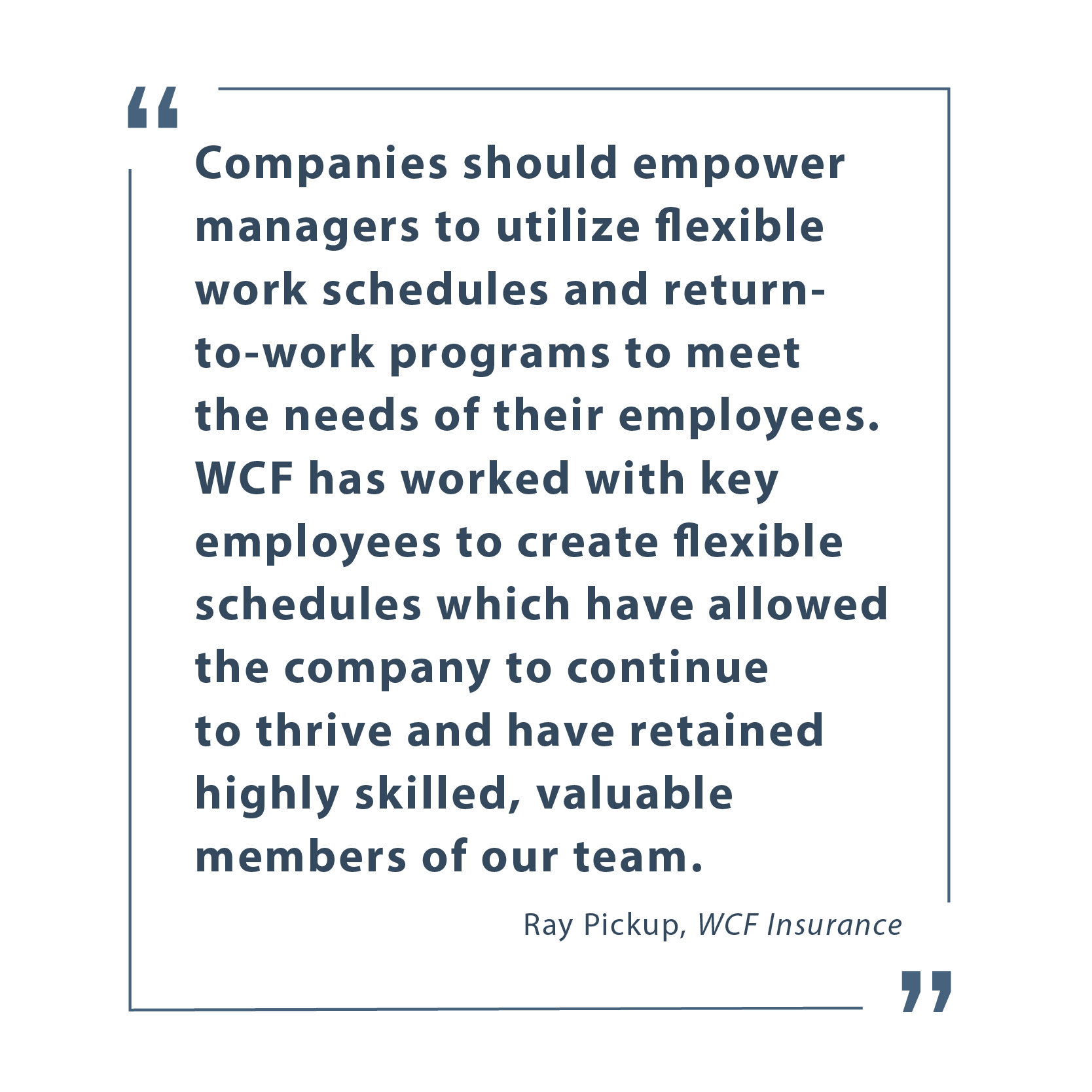 RETENTION
Retaining employees reduces the amount of resources spent on hiring, training and integrating new hires, while ensuring institutional knowledge is not lost. Retaining women employees ensures diversity among staff, and research has proven that companies with a diverse staff are more productive, more innovative and are overall more successful.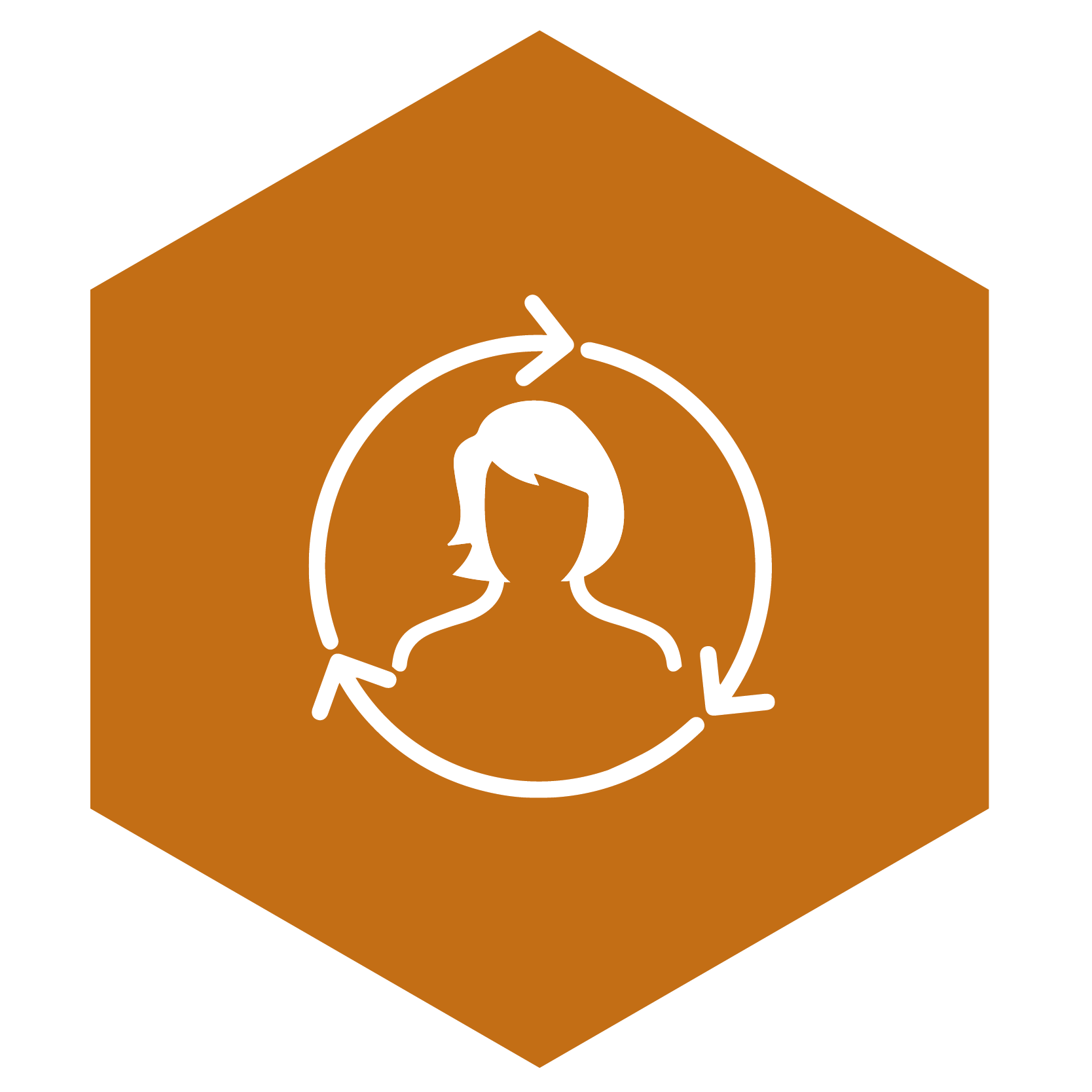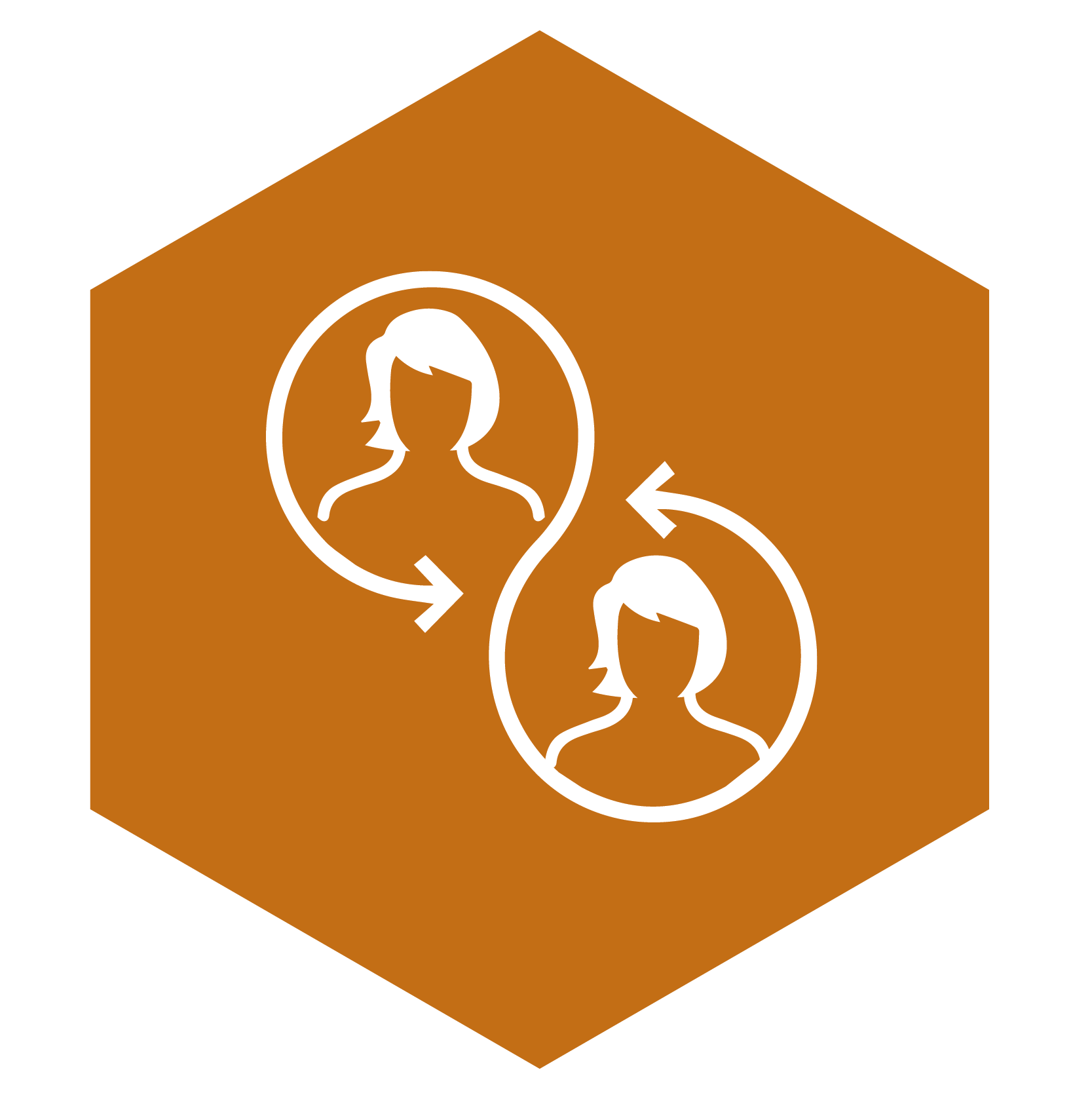 ADVANCEMENT
When looking at factors contributing to the gender wage gap, many note the lack
of women in C-Suite and other top leadership positions. The following practices
and policies will help decrease gender bias and ensure equal opportunity for
advancement.
Look at the distribution of men and women among projects and high-level responsibilities.

Check to see if women are afforded the same opportunities as men to show their skills and take on  important projects.
Watch for a disproportionate amount of less glamorous work being given to women. Employ a fair process for assigning these tasks and rotate them after a set time period.
Set goals (such as SMART goals) and achievement-based promotions for employees.

The vast majority of companies already have this in place, but often they are gendered in construction. Conduct a re-evaluation of your performance measures to see if they reflect the traits of those already in power.
Be specific. Ambiguity and overly-narrow definitions of success amplifies bias.

Take advantage of mentoring programs for women, ensuring a pipeline of qualified women employees when leadership positions open up.
Have your organization accept the Women's Leadership Institute's ElevateHER Challenge.

The ElevateHER Challenge is a nonprescriptive, research based, action plan to help companies transform women's leadership.
The ElevateHER Challenge focuses on each of the following areas in order to reap the full benefit of enhancing women's leadership:

Increase the percentage of women in senior leadership positions.
Increase the retention rate of women at all levels of your organization.
Increase the number of women on your organization's Board of Directors, extend the influence of women in your industry and encourage women to serve on community and corporate boards.
Monitor pay by gender and close identified gaps.
Establish a Leadership Development and/or Mentoring Program for women.
Urge women to run for public office and give follow-up support.