According to the U.S. Small Business Administration, small businesses make up 99.9% of all U.S. businesses. What's more, Utah has been credited as the most pro-small business state in America, thanks to our state's pro-business initiatives and support systems. Each month, the Salt Lake Chamber will highlight a small business in Utah to emphasize its importance in our economy and encourage local support.
In 1975, plant enthusiast Lorraine Miller started out hauling cacti in her Volkswagen bus from California to Salt Lake. One thing led to another, and the next thing she knew, Miller was the owner of Cactus & Tropicals, formerly known as Cactus Growers of Utah.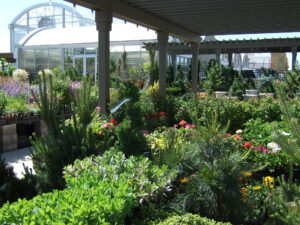 Now, nearly 50 years later, Cactus & Tropicals is proud to be an independent, locally owned and operated small business providing a wide variety of horticultural services — and lots of character — to northern Utah. 
"Small businesses are what define our communities," said Scott Pynes, who bought Cactus & Tropicals with his wife Karin in 2002. "Small businesses give our city character. Our goal is to add to that character, and bring creativity and passion to the shopping experience."
Due to the immense popularity of the business, the Pyneses have expanded the business to be not just a plant store but also a plant service. Their goal, according to their website, is to "create and maintain living art," whether it be in people's homes, offices or elsewhere.
"A big part of our business isn't even visible when you walk in the store," Scott Pynes explained. "We take care of plants in over 1000 locations, in hospitals, hotels, retail stores, you name it."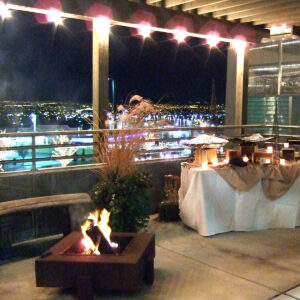 Cactus & Tropicals now has two locations, one in Salt Lake City and another in Draper. As their customers' needs change and grow, so do they. They have added floral and event services, plant maintenance programs and seasonal outdoor nurseries, so it's safe to say they have something for everyone.
"We create beautiful spaces. It's what we do," said Pynes. "Now, we even rent out the stores in the evening and host about 160 wedding receptions or corporate events, all because our customers saw the stores as such beautiful settings."
Scott considers himself lucky to own a small business, saying that his favorite parts are the opportunities but also the people.
"We are always changing. As a small business, we have the opportunity to be agile and figure out how to be better," Pynes said. "We get to set the culture inside of our company, and that has allowed me to work with some great people. Those are friendships that have lasted for years and years, and in my mind, there's nothing better than that."
Cactus & Tropicals has cultivated a commitment to create beautiful, healthy spaces; nurturing knowledgeable, empowered staff; and maintaining a culture of community, equality and integrity. Click here to support their small business.