Just so I'm being honest. #SciMomJourneys pic.twitter.com/4yZMKtVxwP

— Gretchen Goldman, PhD (@GretchenTG) September 15, 2020
I did five hours of Zoom and Webex calls today. During the first meeting, my cat jumped on my head. During the last meeting, both children came home from school and, ignoring the "no interrupting unless you are bleeding" rule, made memorable appearances. Guess what else happened? I got my work done and I did it well. And, if I had to take a guess, I bet you did too.
My husband and I are grateful that we have the types of jobs where we can remain employed and work remotely. Then there are the added benefits that there are two of us and that the kids leave the house to go to school. I know I am privileged. Even so, the ground beneath all of us is constantly shifting right now (literally and figuratively here in Utah) and we all have days when we are a little lost.
Luckily, there are many, many helpful people out there eager to tell us how to get ahead while working from home. Experts encourage us to take screen breaks, keep the kids on a strict schedule, show off our workload, dress professionally, have a clean and uncluttered workspace, and get eight hours of sleep. Truthfully, all these things sound like wonderful ideas. But, at a time when the pandemic is causing chaos in the life-work balance and when working moms are taking on a disproportionate amount of responsibilities at home, I'm not sure eight hours of sleep, a suit, and a clean house is practical advice.
Maybe that is why, when I saw the "behind the screen" pictures on twitter of Dr. Goldman's CNN interview, I felt a powerful kinship. Like Dr. Goldman, all of us are figuring out how to balance our lives and work from our living room. For the most part, we are getting creative and getting it done, albeit in bike shorts, surrounded by a mess of stuff, and with a computer on a dining room chair on top of a coffee table. We were hired because we are dedicated, tough, and talented. We still are even if the conditions aren't perfect.
Many women commented on the pictures and cheered on her ability to be a fierce professional and mother. That was my first reaction too. But there were also a lot of women who felt something closer to relief at a real depiction of life right now. Dr. Goldman doesn't have perfect lighting or a dedicated space for work. She isn't doing everything the experts are telling us to do. Her pictures eased the guilt that some of us hold for leaving toys strewn about the house or stealing the 6-year-old's Chutes and Ladders Board Game because it is just the right height to get a good zoom angle.
There may be moments when all that balancing doesn't seem to be working. My sister told me that last week she found her neighbor, another new "work remotely/schooling from home" mom, screaming into a pillow in her backyard. The neighbor saw my sister and helpfully recommended the practice. (When my sister mentioned the exchange to a friend, another working mom, the friend shook her head. It wasn't quite judgment though. "Oh no. It's much better to scream in the car," she offered.) The point is that, ultimately, we need to stake out our own messy paths. There may be bike shorts; there may be Chutes and Ladders boxes wedged under laptops; there may even be muffled screams. What there won't be is a "right way" to be the strong, successful professional, and compassionate parent that you are. Just know – however you get it done and even if your path looks radically different from the one experts lay out for us – you are doing it right.
---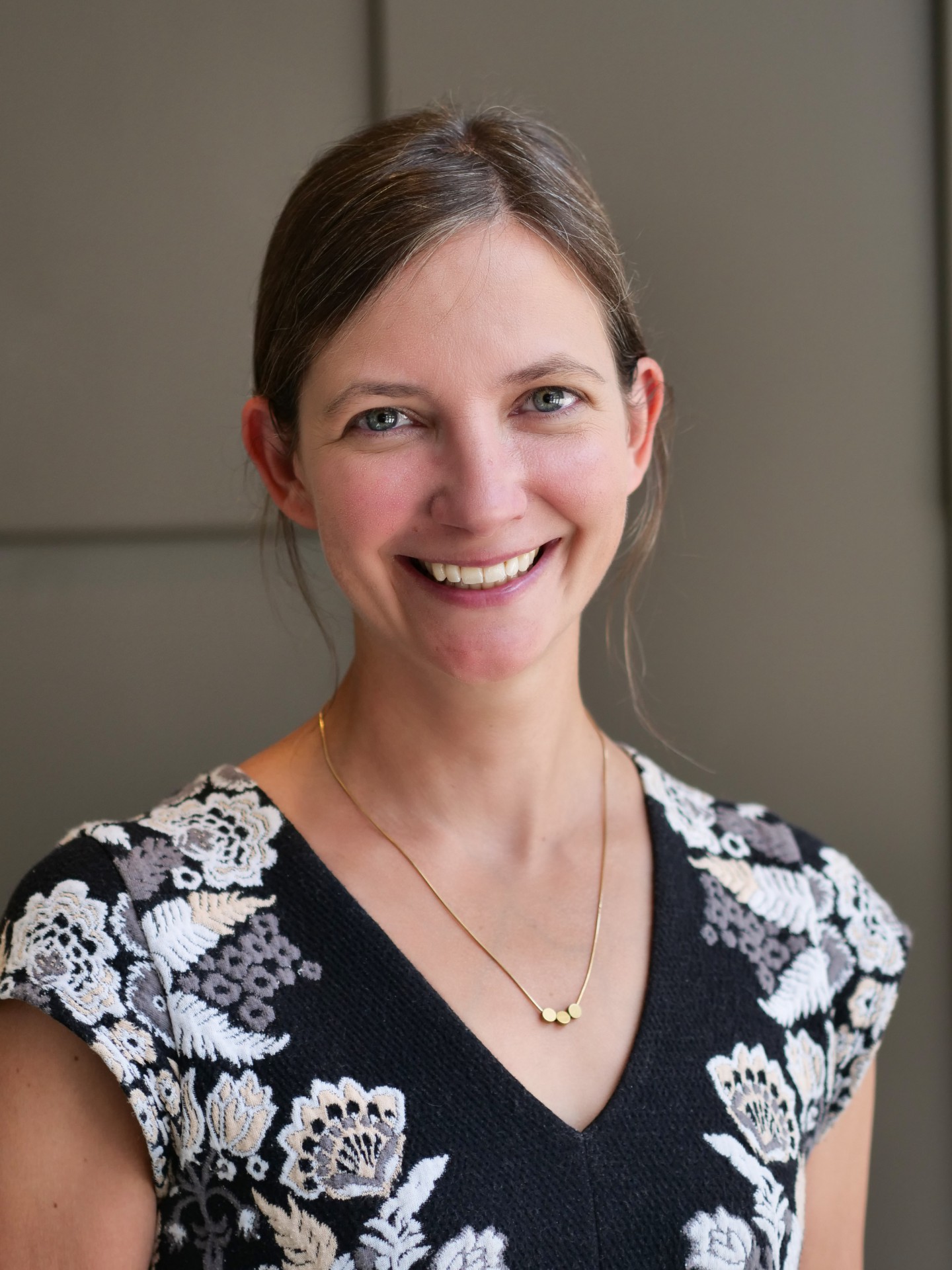 About our Guest Writer:
Jennifer Seltzer Stitt
Director of Community Relations, Salt Lake Community College
Jennifer Seltzer Stitt is Director of Community Relations at Salt Lake Community College. She works to strengthen the College's role within our community and facilitates support for a variety of college initiatives. Throughout her career, she has worked with nonprofits, government, and community to create systems change and give people the platform and tools they need to succeed. Jennifer earned her bachelors from Miami University and her masters from the Johns Hopkins School of Advanced International Studies. When she isn't working, you will find her outdoors with her husband and two energetic children.